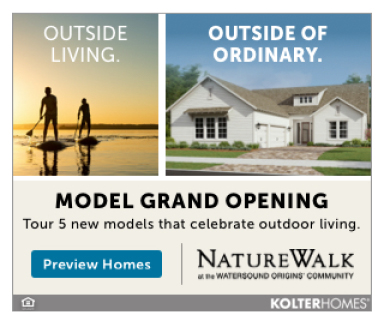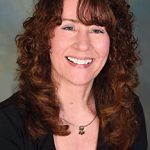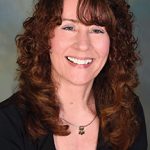 By Victoria Ostrosky
He must have hit a puddle of water. Something grabbed his car and tossed it forcefully aside into the guardrail. He heard the impact, then lost consciousness for several seconds. The drizzling sky was a grey lid on his grey day when he opened his eyes, tasting blood in his mouth. His airbag saved him from the worst of it.
Bob had bought his newest used car earlier that day after flying into Phoenix to pick it up and drive it across country back to his home in Florida. Texas and the rain were his undoing.
"Hey," Bob said, with still shaking hands as he held his cell phone to his ear, "I've been in an accident with the car I bought today."
"I'm so sorry!" replied Natalie, an agent at his insurance agency. "Are you alright?"
"Yeah, just a little shook up is all."
"Your agent isn't in today because of the holidays, but I'll pull up your policy and see what your deductibles are," said Natalie. She discovered that Bob had not added comprehensive, collision, rental or roadside coverage on his car, which surprised her. "You requested these coverages, right, Bob?" she asked.
"Yeah, I was trying to save some money. I guess I just threw away $13,000, didn't I?"
There's a reason to review your insurance portfolio each year. And there's an even better reason to listen to your agent's professional recommendations based on your situation and their expertise. Your insurance policies are there to protect, not just your life and property, but your bank account as well.
We know there will be things in your life that impact your insurance needs. Whether you're purchasing a home, buying a new vehicle, getting married or starting a business, take the time to get a policy review.
First, let's look at your auto policy. Bodily Injury liability steps in when you're in an accident that's your fault and someone in another vehicle or a pedestrian, is injured. This is also your asset protector. Make sure the coverage is high enough to protect your assets in the event of a lawsuit. And match your Uninsured/Underinsured to the Bodily Injury and stack it.
Should you have Comprehensive and Collision? That depends on whether you have a lien (or lease) on the car, and what the car's value is. If you own it free and clear, and if the value of the car is about the same as the cost of the deductibles, you may not want to add physical damage coverage. Otherwise, yeah, you should have it.
Next, what about your home policy? Is the dwelling coverage enough to rebuild your house in the event of a loss like this past year's fires and hurricanes? Construction prices have gone up astronomically, so ensure you are adequately covered. This holds true for rental properties and condos as well. And make sure you have Law and Ordinance coverage of at least 25%, and if the property is a rental, check to see if your DP3 policy has that coverage available, since some carriers don't offer it on Landlord/Tenant policies. Always include replacement cost for your Personal Property and have enough Loss of Use/Loss of Rents coverage as well.
We've discussed Umbrella policies at length before. So remember, this is an excellent way to obtain additional asset protection that goes above your home or auto policy. (Visit MyDestinLife.com, November 2020, page 12.) Most carriers offer from $1 million up to $10 million depending on your needs.
Then there's flood coverage. Even if you're in an X flood zone, flood policies are always recommended since here in Florida, if it can rain, it can flood. Remember Hurricane Sally a few months ago? Your home policy will not cover flooding.
Lastly, for your collections like jewelry, fine art, coins, guns or something else, verify how much coverage you have on your home policy. They come with standard sub-limits, so ask about a separate Personal Articles Floater, or see if you can schedule them on your home policy.
The bottom line is this – take time to review your policy portfolio with your agent every year and listen to what your agent recommends. Don't throw away thousands of dollars needlessly.
For more information, visit http://myinsurancevideos.com/videos/vid-27/?user=ins-zone.
Insurance Zone, owned by Joe and Lea Capers, is a full service commercial and personal lines insurance agency serving Destin, Miramar Beach, Niceville, Freeport, Santa Rosa Beach (30A) and Inlet Beach. Visit their Video Library on www.ins-zone.com and watch several informative videos including 'Auto Insurance Made Easy,' or call 850.424.6979. Victoria Ostrosky, author of this article, is a Personal Lines and Life Agent/CSR with IZ.