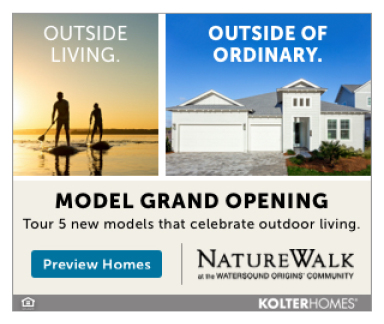 Registration open for Cook Teams, Tasters and Sponsors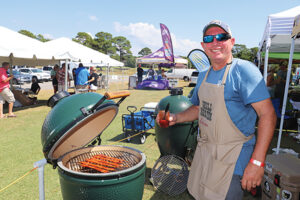 The Emerald Coast's official Big Green Egg EggFest cooking competition, Eggs on the Beach, is returning to Seascape Resort in Miramar Beach on Oct. 16, 2021. Presented by Bay Breeze Patio, the family-friendly event celebrates the delicious results of cooking on the Big Green Egg while benefitting two local charities—the Fisher House of the Emerald Coast and Food for Thought.
"We're excited to see this event evolve," said Bay Breeze Patio co-owner and event co-founder Wayne Paul. "Bigger is not always better. After canceling the 2020 event, we're redesigning the event in a new location at Seascape that will allow us to separate team tents and provide space to spread out. We're looking forward to welcoming first-time participants as well as welcoming back some of our veteran cook teams to the 2021 competition."
Registration is now open for cook teams of all types. Backyard grilling enthusiasts, non-profit organizations, restaurants and businesses are all invited to show off their skills at the grill for a chance to win prizes and be recognized as the best. With several ways to win, including People's Choice Awards, Judges Awards, Knob Creek Awards, and Best Booth Display Award, there are many opportunities to be rewarded. Cook teams of up to six are provided a large or extra-large Big Green Egg, lump charcoal, fire starter, plate setter, table, tent, paper plates, plastic utensils, napkins and toothpicks. Teams are responsible for bringing their favorite recipe, ingredients and booth décor.
Consider registering to be a taster. Tasters nibble on tasty bites ranging from meats and seafood to veggies and desserts that have been cooked on the Big Green Egg then vote on their favorites. The "People's Choice" votes will help one lucky team win bragging rights and a brand new large Big Green Egg.
This year's 2021 cooking competition has a new location behind the Seascape Towne Center overlooking the pond and fountain. The new location will allow each cook team to have their own 10×10 tent, allowing for more prep space and social distancing. In addition, the tiki bar, public restrooms and access to Seascape Towne Center businesses will provide added convenience and enjoyment for cook teams and tasters.
The best part is that Eggs on the Beach will once again support two incredible local non-profits that are serving needs in our community among students and active and retired military. For those who have thought of owning a Big Green Egg, Demo Eggs, which are used during the competition, are available for pre-sale at a discounted price.
Eggs on the Beach will take place from 10 a.m. – 1:30 p.m. To learn more, register a cook team or purchase taster tickets, visit www.EggsontheBeach.com.