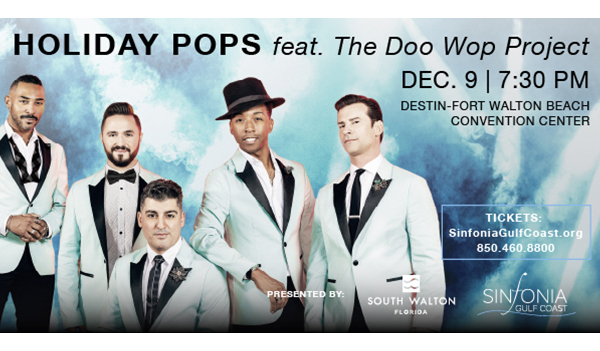 Emerald Coast Theatre Company (ECTC), 560 Grand Boulevard (upstairs) in Grand Boulevard Town Center, Miramar Beach, announces a change to the second offering of the Summer Pop Series lineup.
The Saturday, June 10, 7:30 p.m. event will now be The Sinatra Show. Josh Sirten as Frank Sinatra invites you to take a nostalgic trip through the musical legacy of one of the greatest entertainers of the 20th century.
The series kicks off Friday, June 3, 7:30 p.m., with Comedy Night, led by funny man Brian Hilario. Featured comics this year are Jason Hedden of Panama City Beach, Gale MzUndastood of Jacksonville and Alabama headliner Clayburn Cox.
Hilario has performed around the Southeast since 2016. He's best known for his improv work with The Side Splitters out of Panama City and the long-form comedy duo Wildly Unnecessary.
Hedden is a theater professor and actor who took to stand-up comedy when his wife stopped laughing at his jokes at home.
MzUndastood jumped into the comedy arena in 2015 and has opened for comedy greats like Shawty Shawty from Wild'n Out, Double D, the late Tyler Craig and Don DC Curry (Uncle Elroy) from the Friday movie franchise.
Cox is a southern deadpan comedian with an offbeat delivery and stage presence.
On Friday, June 17, ECTC welcomes Pensacola's Improv Comedy (IC) Troupe: Improvable Cause to its stage. Improbable Cause's unscripted shows feature over-the-top, anything-goes hilarity. Everything is created in the moment with audience suggestions, so each show is different.
Tickets to each Summer Pop fun-raiser show are $30 per person.
Proceeds benefit ECTC and its education programs. Purchase tickets online at www.emeraldcoasttheatre.org.