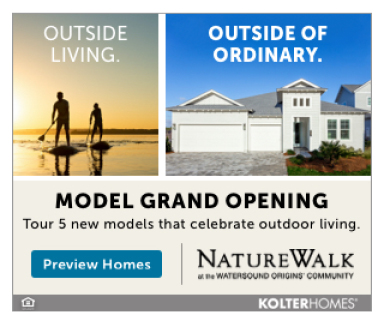 ECTC Mini, Little, and Big Players Present: "Willy Wonka Jr."
Big Players: April 8 at 7 p.m. & 9 at 10:30 a.m.
Little Players: April 9 at 3 p.m. & 4:30 p.m. & 10th at 2:30 p.m. & 4 p.m.
Roald Dahl's "Willy Wonka Jr." follows enigmatic candy manufacturer Willy Wonka as he stages a contest by hiding golden tickets in five of his scrumptious candy bars. Whomever comes up with these tickets will win a free tour of the Wonka factory, as well as a lifetime supply of candy. Four of the five winning children are insufferable brats, but the fifth is a likeable young lad named Charlie Bucket and his grandfather. The children must learn to follow Mr. Wonka's rules in the factory — or suffer the consequences. Tickets: $16 for adults, $14 for senior/military, $10 for students, ages three and younger free.
ECTC Teen Players Present "Crazy for You"
April 29, 7:30 p.m.
April 30, 1 p.m., 4 p.m. & 7:30 p.m.
"Crazy For You" tells the story of young New York banker Bobby Child, who is sent to Deadrock, Nevada, to foreclose on a rundown theatre. In Deadrock, Bobby falls for spunky Polly Baker, the theater owner's daughter. But Polly takes an instant dislike to the city slicker, so Bobby vows — through cunning, razzmatazz, and a hilarious case of mistaken identity — to win Polly's heart and save the theater. Tickets: $18 per person for adults; $16 students, $14 for children (12 and under); ages three and younger are free.
All performances are staged at ECTC's performance space located at 560 Grand Boulevard (upstairs) in Grand Boulevard Town Center in Miramar Beach. For more information, call (850) 684-0323 or visit www.emeraldcoasttheatre.org.