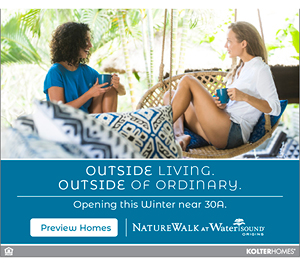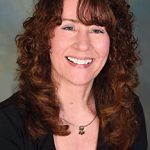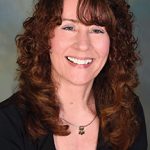 By Victoria Ostrosky
Sophie was decorating her new condo on the beach and noticed a lot of her new neighbors were using golf carts to tool around the complex. They looked like fun. "Good morning, Tom! It is Tom, right? I'm your new neighbor, Sophie."
"Welcome to the neighborhood!" said Tom. "How do you like it here so far?"
"I'm loving it!" replied Sophie. "I see you have a golf cart. What kind of restrictions do I need to know about if I get one?"
"Well, I found out that there are different kinds of golf carts, which you'll discover when you go to the dealership and start looking at them."
"What do you mean?" asked Sophie.
"You can get a regular golf cart for driving around in the complex and back and forth to the golf course, or you can buy what they call an LSV – low speed vehicle. Those are street legal so you can drive them on some of the public roads."
"Really? What's the difference?"
Sophie ended up with quite an education. Tom, she discovered, was an insurance agent, so she found out all about golf carts, LSVs and even rental use.
Let's shed some light on the differences, coverages and when you need what.
To begin with, there are two main 'uses' for golf carts/LSVs. Either personal or business/commercial. When your golf cart or LSV is used by you and your direct family members only, that's considered personal use. If you have a rental condo, for instance, and include a golf cart for your renter's use, that makes it business/commercial.
So, you're wondering, what's the big deal? Let's start with personal use and the two types – golf carts and LSVs. Golf carts are usually electric and have a maximum speed of about 15 mph and are designed to be used on your property or within the community your home is located, and back and forth to the golf course. They aren't tagged or registered for driving on the street like your car. Some home or condo policies might include minimal golf cart coverage with an endorsement, but this won't give you everything you need and is not recommended. A separate golf cart policy would give you the best coverage.
Next, we have LSVs, or low speed vehicles. These are a type of golf cart with a maximum speed of around 25 mph and are manufactured with safety features such as rear-view mirrors, seat belts, brake lights, and turn signals, among other features. When tagged and registered, they are allowed on public roads with posted speeds of a maximum 35 mph.
There are differences in both coverage and premium. Essential golf cart coverages for any Personal Insurance Program should include: Liability to Others (Bodily Injury and Property Damage), Medical Payments, Guest Limits Liability, Uninsured Motorist Limits, and, if you need coverage to protect for damage to your cart, Comprehensive and Collision. BUT, once it's tagged and registered for street use, you will also need PIP (personal injury protection) coverage Florida requires of every vehicle on the road. This one coverage, in insurance speak, changes the product from golf cart coverage to LSV coverage and must be written on an auto policy platform. LSVs are more expensive to insure (with the mandatory PIP coverage) than golf carts, since LSVs are allowed on the road with cars, trucks and semis which increases the risk/exposure substantially.
As an example, your chances of being involved in a severe accident in your complex is much lower than if you were driving your golf cart on a public road. A Mercedes colliding with a golf cart going 35 mph would probably cause more damage than two golf carts bumping heads.
When you allow your renter to use your golf cart, you now need different coverage. If you have a personal use golf cart policy, it will not protect you or your renters if they cause Liability to Others from their negligence. This is where a policy designed for rental exposure is necessary. Because your renter is using your golf cart, this falls under the purview of a commercial product. So, you need a type of Commercial General Liability insurance. This insurance is designed to give you, typically, $1 million in liability coverage and some physical damage (Inland Marine) coverage for the golf cart. Keep in mind, this product may not have the same coverages as a properly structured personal use golf cart policy as described above. And this policy does not provide the PIP coverage that would be required if the cart is tagged and registered with the state. And it is nearly impossible to find an auto carrier that will write a policy with PIP if it falls under a rental situation.
Here in Walton and Okaloosa counties, as well as Bay and Escambia counties, we have many beachfront, gated and golf course communities with a plethora of golf carts being used every day.
Talk to your agent to ensure you have the correct coverage for your use as there are many different scenarios that will determine the right coverage for your golf cart.
Insurance Zone, owned by Joe and Lea Capers, is a full service commercial and personal lines insurance agency serving Destin, Miramar Beach, Niceville, Freeport, Santa Rosa Beach (30A) and Inlet Beach. Visit their Video Library on www.ins-zone.com and watch several informative videos including 'Auto Insurance Made Easy,' or call 850.424.6979. Victoria Ostrosky, author of this article, is a Personal Lines and Life Agent/CSR with IZ.