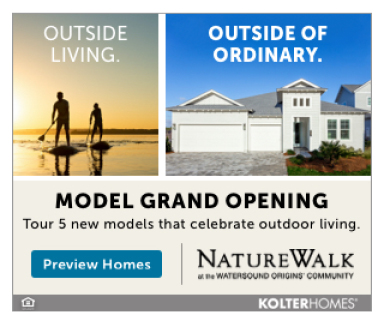 BizTech is back! Join the Destin Chamber May 18 at Emerald Grande at HarborWalk Village. for a conference connecting Destin area small business owners and employees with technology-related information, marketing strategies, and the companies they need to get their brand noticed, convert fans into customers, and increase their bottom line.
Sessions include the following: Where Should You Place Your Digital Marketing Dollars; Keeping Your Electronic Assets Safe; Identifying the Best Social Media Platform for Your Audience & Message; Creating Credibility Through Content: 5 Ways to Build Trust and Authority and Top Tools to Boost Your Productivity & Efficiency.
BizTech will take place at Emerald Grande at HarborWalk Village. The conference begins with lunch at 11:30 a.m., and ends with a cocktail happy hour.
To register, visit www.destinchamber.com/events/details/biztech-destin-business-technology-summit-presented-by-cox-five-channels-uniti-fiber-and-warren-averett-48872.
Call the Destin Chamber at (850) 837-6241 for more information.