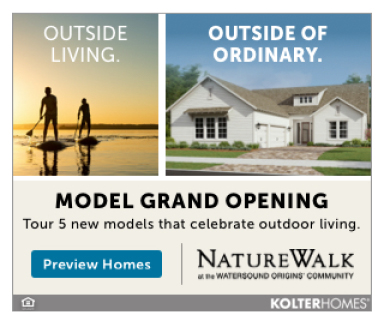 Boathouse Oyster Bar
SPECIALS
Daily Lunch Specials M-F $9.99. Open Thanksgiving Day at 3 p.m.
Slacker Sunday Oyster Brunch – 11am.
LIVE ENTERTAINMENT
Mondays: Cole Jordan – 5pm | Roshambo – 9pm
Tuesdays: Kyle LaMonica – 4pm | Austin Jennings – 8pm
Wednesdays: Hayes and Howard – 4pm | Squeely Dan – 9pm
Thursdays: Shane Curle – 4pm | Austin Jennings – 8pm
Fridays: Jason Findley – 4pm | Jason Clark – 8pm
Saturdays: Kelly Byrd -12pm | Rusty Hammerstrom – 4pm & Gunner – 8pm
Sundays: Kelly Byrd – 12pm| Jason Findley – 4pm| TBD
Bric a` Brac Restaurant & Night Club
Voted "Best Crab Cakes in Destin" five years in a row, Bric a` Brac is the true definition of something for everyone—a family friendly, kid friendly, American-style restaurant. Bric a` Brac is well known for its super tasty food selections served up in a fun, artsy atmosphere by a truly professional and friendly staff. Locally-owned and operated since 2014 by twin brothers Rodolfo and Fernando Petit, their hands on, fun loving style, engaging charisma and true passion set them apart. But it doesn't stop there. Want great food coupled with great fun? Enjoy delicious entrées while you listen to some lively tunes. There is truly something for everyone at Bric a` Brac in Destin.
SPECIALS
Voted Best Crab Cakes in Destin 5 Years in a Row!
LIVE ENTERTAINMENT
Wednesday: Solo Musician
Thursdays: Karaoke – 7pm
Fridays: Jones & Company – 7pm
Saturdays: Teal Magnolias – 7pm
Late Night! 11pm – 4am Latin Night Fridays & Saturdays
Music and Dancing Upstairs/ Downstairs
(850) 424-6369
Shoreline Village Plaza, 824 Hwy 98 E, Destin
Bricabracdestin.com
La Famiglia Restaurant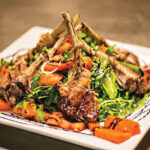 It didn't take much for Pino Tozzi to decide to sell his successful businesses in Rome, Italy, uproot his young family and emigrate to America—just a vacation to Destin in 2005. The rest is history… La Famiglia has earned a reputation for serving some of the finest homemade Italian dishes on the Emerald Coast including Veal Parmesan, homemade pastas and raviolis and antipasto. Not to be missed, La Famiglia is a local favorite for authentic, brick oven Italian pizza, topped with a variety of traditional and specialty ingredients. A big appetite? Try the hand-stretched, 2 ft. pizza on for size! Simply a great place to take the family out for a genuine, Italian pizza experience and memory-making.
SPECIALS
Lunch Menu starts at $7.99
Wine Down Wednesdays $3 glass of House Wine all day and 20% off bottle of wine
(850) 279.4527
16055 Emerald Coast Pkwy., Ste. 114, Destin
lafamigliadestin.com
The Melting Pot
Fondue is back and more popular than ever in this beautiful haven. The Melting Pot is the original fondue restaurant where you can enjoy several fondue cooking styles and a variety of unique entrées, salads and unforgettable desserts. But it's more than just a restaurant; it's a unique destination offering a dining experience unlike any other. This magical fondue restaurant is perfect for the everyday occasion, from a night out with friends or a romantic dinner with your special someone to a promotion celebration with colleagues. Of course, what's delicious food without a selection of wines and craft beers to really make it great? No matter what the occasion or how many courses you choose to partake in, The Melting Pot provides an unforgettable, interactive dining experience that turns moments into memories. Owned and operated by Lucinda Hollis and her fiancé, Auburn Bridge, this restaurant is the one place that encourages you "to play with your food." So, if you haven't already, be sure to "dip in."
SPECIALS
4PM TO 6PM every day best happy hour in town! $3 Bottled Beers, $4 select wines and draft beers, $5 select cocktails and $6 cheese or chocolate fondues!
Join us every Wednesday for our crave combo and $10 off wine! Enjoy a three course fondue meal $22.95 and $10 off any bottle of wine every Wednesday night. There is no better excuse for a midweek break!
The last Tuesday of every month is ladies night out! Grab the girls and join us the last Tuesday of every month for a four-course dinner for just $30 per lady, plus $5 cocktail and wine specials all night long!
Every Monday Night! Bar Night – Bar And Restaurant Employee Night. Bar and Restaurant Industry employees join us every Monday night for half off all food!
Military Appreciation. 10% off all food every night.
(850) 269-2227
11394 U.S. Hwy 98,
Miramar Beach
meltingpot.com/destin-fl/