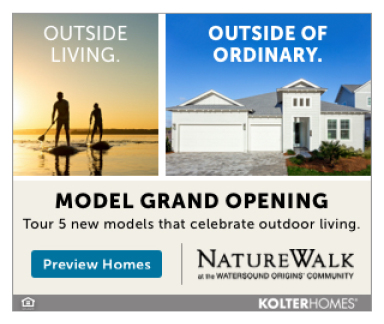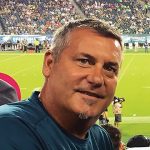 By Scott Miller
I think it's just human nature that we all sometimes take things for granted. But, it's also human nature to appreciate the things in life that mean the most to us. Here in Destin and really throughout the South, we all share a common love.
We Love College Football!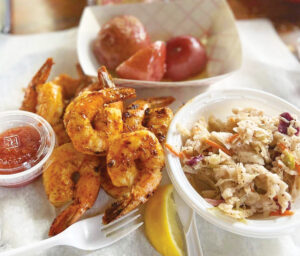 So football fans, here we go! The 2021 college football season is upon us and I for one am so thankful. Thankful that stadiums are full again. Thankful that the roar of the crowd is actually coming from the crowd and not simply piped in noise in an all but empty stadium. Yes, 2020 was different, to say it mildly, and we learned that maybe some of us were taking things for granted. So, let the games begin and let's get back to showing the country how much the passionate South loves to watch and cheer on our favorite team.
Wondering where to go to watch your team this year? We've done the homework for you. So, read on y'all and go out and try them all, because here in Destin, there's never a bad seat in the house.
War Eagle!
AJ's Seafood & Oyster Bar
Home of the World Famous Jumbotron. Yes fans…Football Season is upon us and there's only one true way to experience the 2021 season. AJ's Seafood & Oyster Bar will feature the best games all season long on the one and only Jumbotron right here on the Harbor in Destin.
Be sure to enjoy an adult beverage or two with AJ's branded vodka or savor the flavor of local beers brewed exclusively for AJ's by Props Craft Beer. Serving up delicious daily specials and entertaining live music all week long. And Football, Football, Football…AJ's Seafood & Oyster Bar is where you want to be.
(850) 837-1913
116 Harbor Blvd., Destin
ajsdestin.com
Austons on 98
Offering a raw bar, happy hour and live music, Austons is home of the 102-foot bar including 32 beers on draft. Some of the specialties include little neck clams, freshly shucked raw oysters, New England style clam chowder and jumbo shrimp cocktail! Football fans, Auston's is ready for you. There are big screen TV's all around, so not a bad seat in the house. Auston's on 98, of Nashville roots, also features its very own "Real Deal Nashville Hot Sauce!"
Endless Mimosa and Bloody Mary Brunch featuring our amazing chicken and waffles every Saturday and Sunday from 11am – 3pm. Live music every Friday and Saturday from 7-10pm.
Check out more specials, beer selections and a full menu at austonson98.com.
(850) 842-3200
125 Poinciana Blvd.,
Miramar Beach
Austonson98.com
FATBOYS – Destin
Are you craving a delicious burger or some tasty wings and an ice cold beer? Maybe all of the above? But the game is on and you won't miss even a single play…FATBOYS has got you covered. Fully staffed and ready to serve you, the obvious choice is easy to see and that's just how they want it. Yes indeed y'all, Game Day and FATBOYS go hand in hand so hustle on down to some of the best, most delicious game day, football watching food the world has ever known. Be sure to enjoy a tall glass of FATBOYS Lager too, a true joy to your taste buds that will perfectly compliment anything on the menu. Oh, and bring the crew with you too, there's always a great seat waiting just for you!
(850)842-3190
104 Harbor Blvd. Destin
Ilivefatboys.com
Island Wing Company Grill & Bar
Voted "Best Wings" four years running, Island Wing Co. is calling your name. NOTHING is fried! Everything is baked, grilled or steamed! Come in and find your favorite beer among the 58 selections on tap or enjoy a cocktail and savor some of the tastiest food you've ever eaten. Are you ready for some football? With Big screen TVs situated all around the bar and restaurant, Island Wing Company invites you in to watch and cheer the 2021 football season. Need to feed the whole family? Family meals to go with curbside delivery has you covered. Your Island awaits you…
(850) 837-2999
981 U.S. Hwy. 98, Destin
islandwing.com
Landshark's Pizza
Hey Sports Fans… Hungry, Thirsty, maybe a little of both? Come in and visit Landshark's Pizza. Owners Brian and Sue Hassmann have created the locals' favorite pizza, buffalo wings and sports pub and bar that serves great pizza AND awesome wings plus many other scrumptious eats for folks of all ages. There's plenty of seating for everyone and TV's galore, plus fun and games all week long. Sports fans from all over come and watch all their favorite teams on countless regional and national sports networks because College and Pro Football is back and the 2021 season is just getting underway.. With a fully stocked bar serving up 95 different bourbons and 30 beers on draft, it's no secret why the locals love Landshark's Pizza Company.
(850) 424-6743
300 Harbor Blvd., Destin
landsharkspizza.com
Tailfins Waterfront Grill
Start your day off right with Tailfins Breakfast every day from 8am-11am, 7 days a week!
Enjoy a classic breakfast with bacon and eggs or add a little flair to your morning with Chicken & Pancakes, a Seafood or Cajun Omelette and even a Kids Smiley Pancake! Be sure to order up a round of Mimosas and Bloody Marys, a perfect way to start your day…
Watch our world famous Sushi chef create right in front of your eyes! If you haven't tried our Sushi yet, you're missing out…absolutely the best in town! Featuring multiple levels of indoor and outdoor dining overlooking the Destin Boardwalk and Harbor, Tailfins is your go-to destination. Football Season is here y'all and with Huge Big Screen TV's everywhere you look, and I mean Everywhere…you can watch your favorite teams all season long. Kick back and enjoy some of your absolute favorite food and drinks including Sushi Rolls and Sake Bombs, Scrumptious Early Bird Dinner Specials M-F from 4-6pm. Happy Hour from 4-6pm Mon. – Fri. featuring $17 Domestic Bottle Buckets and $7.99 Pitchers, $5 House Wines and Well Drinks and $5 Long Island Iced Teas.
Rusty Hammerstrom performs every Monday, Wednesday & Friday. Daniel Boone is live every Tuesday, Thursday & Saturday.
DAILY CRUISES
Introducing Tailfins Island Adventure.
Departures 7 Days a Week aboard "Always Workin", Tailfins' Brand New 45 foot long cruiser.
Enjoy the Destin Harbor & Crab Island like never before; Choose between The World Famous 4 Hour Tour, Sunset Cruise or Thursday night's Spectacular Fireworks Cruise.
Book online at tailfinsislandadventure.com.
(850) 650-1200
On the Harbor in Destin, 172 Harbor Blvd.
tailfinsdestin.com
Tequila's Sports Bar & Grill
EAT, DRINK, FIESTA!!
We've got just two words for you, Amigo. Just two…Are you ready? FOOTBALL SEASON! Tequila's knows what that means here in Destin and is ready for you on Game Day or any day. Ready to shake it up a little? And we mean literally – Tequila's Sports Bar and Grill has quickly become a local favorite. Let them serve up some of their world class, jumbo sized Margaritas, sure to set the mood to watch your favorite game. Tequila's has some of the best seats in the neighborhood. Everyone's got a favorite…find your Mexican food fave here inspired by years of tradition and authentic spices such as the Tequila's Plate, Chili Con Carne, The Three Amigos and the new MASTER PARRILLADA—a unique fusion of sports bar food and delightful Mexican dishes.
Celebrate Taco Tuesdays with 2-4-1 Margaritas! Lunch specials offered daily Monday – Friday for $8.99. Open seven days a week for lunch, dinner or call ahead to place your take out and to-go orders.
(850) 279.6402
11225 U.S. 98 W.,
Miramar Beach
Tequilasmiramarbeach.com
Boathouse Oyster Bar
Destin's best kept secret—it's where the locals go with live music every night! Located in the heart of Destin on the Destin Harbor, the Boathouse specializes in making oysters a delicacy. Boathouse's Gumbo recipe was written by Mama Gumbo herself. And, of course, the oysters are raw, steamed or baked just the way you like 'em! The first Friday of every month the Boathouse hosts locals on the Destin Harbor from 5pm – 7pm. Who wants a free keg? Bring a donation for the Emerald Coast Foundation to qualify for entry.
Live Entertainment Daily…See ad for bands and times.
Music schedule subject to change. Follow us on FaceBook for updates! Enjoy…
(850) 837-3645
288-B Harbor Blvd., Destin
Boathouseoysterbardestin.com