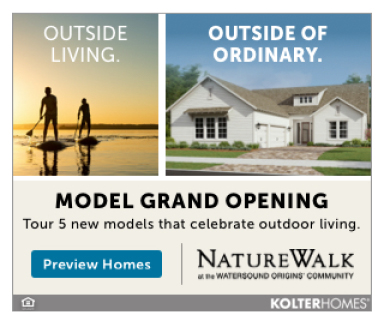 By Catherine Card, Public Information Manager, City of Destin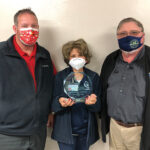 Each year, a City employee is nominated and selected by co-workers to celebrate the qualities that inspire us to achieve the City's mission: "We are an organization that strives to provide a healthy, safe quality of life, balancing the needs of our residents with the expectations of our visitors, and providing open, clear, accurate communication." Destin City Manager, Lance Johnson stated, "It is a pleasure to honor Lidieth Quintana of the Public Works department as the 2020 Employee of the Year."
Ms. Quintana began her career with the City in January of 2015, as a custodial technician with the Destin Library. She was responsible for the cleanliness of the entire facility. Within months of being on the job she quickly demonstrated her value which was recognized by fellow co-workers and patrons alike, of being highly productive and displaying very high standards in all her tasks. Upon adoption of the FY18 budget, she moved to the Public Works department and was promoted to a full-time position to serve the needs of the entire organization. City co-workers wrote the following things about Ms. Quintana:
• Attention to detail is unwavering, high standards.
• No matter the task she takes it seriously.
• Doesn't cut any corners, done right the first time.
• She is a team player, self-starter, extremely punctual.
• She can foresee problems and plan ahead.
• Takes pride in everything she does.
The recipient of the Employee of the Year award receives a cash certificate, an etched plaque and a reserved parking space for the year ahead. Our elected officials and staff greatly appreciate all that Ms. Quintanta does for our City. Congratulations Lidieth!