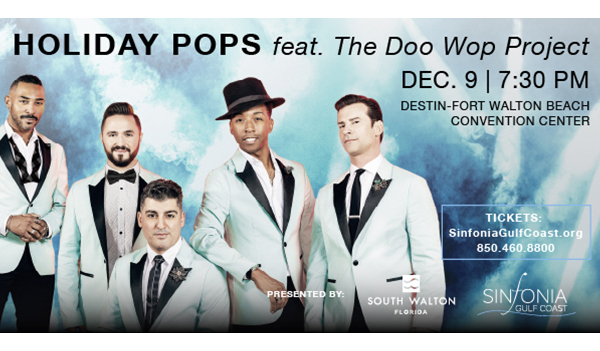 By Heather Bennett
Kay Fant has been an interior designer for 42 years and for many years, owned a design center in Destin. In early August, Kay closed the doors to "The Interior Design Center" in order to dedicate more time to her non-profit organization, Set Free to Be Me. "God has just changed my heart," said Fant. "I needed the time to work with the girls closer than I was."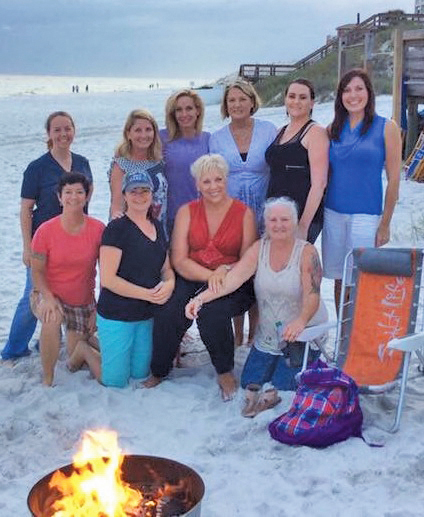 Set Free To Be Me women celebrating their new found
freedom in Christ
Set Free to Be Me teaches and supports women who are what Fant calls "soul-bruised," many who were abused physically and/or emotionally. Kay also helps women from all walks of life discover their true identity in Christ. By gaining confidence in who they are in Christ, the women are equipped with the tools they need to find peace in the chaos of their lives based on God's promises. She uses psychology to get to the root of their affliction, and then uses the Bible to build them back up. "My program isn't counseling," Fant explains. "It's psychological and spiritual. You put the two together and it works. You separate the two and it doesn't work for healing."
Fant started the program because she experienced the suffering an unhealthy relationship can cause, and knows how difficult moving past all the "baggage" can be. She struggled in a troublesome relationship with her husband, and after her divorce, decided to get away from the environment she was in, and eventually settled in Destin.
Kay worked 12-hour days at her design center to cover the pain of her past, but the pain never went away. She was severely depressed, and after speaking with her sister, she decided to get help at the Meier Clinics in Texas, a Christian counseling service that is dedicated to treating the "whole" person. "That's where God healed me and changed me,"she says.
Upon returning home, Fant wanted to help others just like her. She knew there must be other women living and struggling with similar feelings who needed help, but they might not be able to afford the treatment she received. With the support of her pastor at Destiny Worship Center, Fant began a ministry. The response she found was greater than she imagined. "The need is huge here," said Fant. "People don't think that, but there are many struggling women." She began teaching two to three classes a week, and there was always a waiting list.
Fant realized she would need to go off on her own to accommodate more women, and that is when she started Set Free to Be Me five years ago. "To me it's not about religion. It's about a relationship with a Heavenly Father," stated Fant.
She wanted to make the program as affordable as possible to women in need. "Especially to those coming in, who are brand new. They're in abusive relationships, experiencing depression or in financial hardship. The last thing in the world they want to put on their plate is another financial burden," stated Fant. Classes are free; only a $50 book fee is charged.
The next goal of Set Free to Be Me is to purchase property and build tiny houses. These would be used for women who don't have a safe place to live. Women would have to be in the program, and hold a job, but housing would be free. She believes the tiny houses would be good for building autonomy. "When you have your own space, you have more self-worth," states Fant.
Set Free to Be Me has been funded mainly through what Fant earned with the design center, and with additional donations. She's in the process of beginning fundraising to help with the cost of bills, and to one day see her housing project realized. "My heart's desire is funding for that, and running the ministry," said Fant.
If you, or anyone you know, needs help, or is interested in donating, please visit www.setfreetobeme.org for more information.