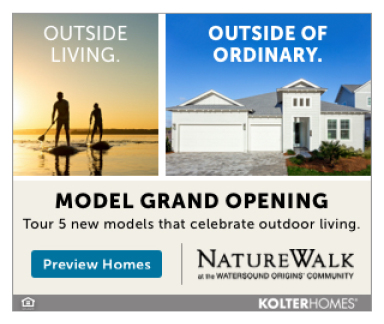 By Cali Hlavac, To Do in Destin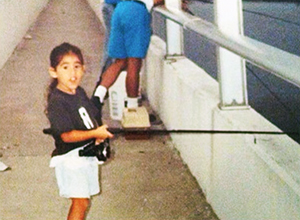 As one of the few female captains to run our waters here in Destin, Captain Gabrielle Barnes broke into a male dominated industry and followed her dreams to pursue a career in fishing.
As a Fort Walton Beach local, her father introduced her to fishing at a young age. "Since I can remember, I was daddy's little girl, and around age 5, our daddy/daughter dates turned into fishing. I grew up bottom fishing the Gulf which I loved," Barnes said.
At age 19, Gabrielle moved to Orlando where she was introduced to sight fishing for redfish in Mosquito Lagoon. A completely different way to fish than what she was used to, she quickly became infatuated with the hunt, watching the bite through the shallow water, and then releasing them for another day.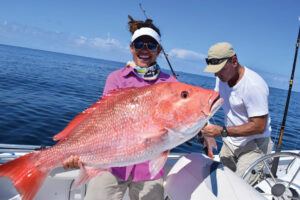 At age 23, she decided to follow her passion and turn it into a career. She spent hours on the water learning the ropes through trial and error, logging every trip to see what was successful, and even garnering some knowledge from friends in the fishing industry already. Four years later, she earned her captain's license and started Lady Luck Adventures Fishing Charter here in Destin.
Then in 2014 she fell in love with fly fishing, during a trip to Andros, Bahamas. Fly fishing in the Bahamas for bonefish is a bucket list trip for many and feeling the fish put up a fight on a fly rod was a game changer for her. Ever since, it's been a hobby she's practiced as she traveled to learn to perfect.
Her experience traveling and fishing all over the world has rounded out her captain skills to be able to offer a variety of fishing trips through Lady Luck Adventures like inshore, offshore, sight fishing and more. She's also spent extended time in the waters of Ketichkan, Alaska, Andros, Bahamas and Guam learning different types of fishing and skills to bring back to her charter.
Most days of the year, you can find Captain Gabrielle out on the water either with clients, friends or her husband fishing and having the adventure of a lifetime. Be sure to look her up next time you're looking for a fishing charter.