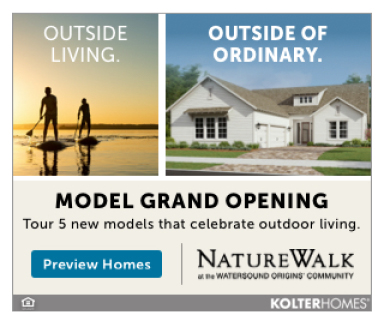 By Ricky Harper, C12 Group
Some years ago, I did service work in hospitals. Two of the hospitals that I frequented had strikingly different cultures. At one facility, every staff member from the CEO to the janitor was energized, happy, engaged, and genuinely made me feel welcome. At the other hospital, each encounter was difficult, stressful, depressing. I usually left that place angry and I always left in a hurry. Which hospital do you think received my best work?
At the C12 Group, we work with Christian business owners to help them build great businesses, because business conducted to God's standards is business done exceptionally well. Most Christian business owners understand the concept of being a 'steward' of the business they lead. And the concept of being a steward of the people in that business is even less obvious. 1 Peter 5:2-3 puts it bluntly, "Be shepherds of God's flock that are under your care—not lording over those entrusted to you, but being examples to the flock."
How does one do this? Even for the most devout believer, practicing great human stewardship might require a shift in management practices, perhaps even a wholesale change of the business's culture, and that is scary. But one of the many rewards of a company with a stewardship culture is that you create 'gravity' and that means finding and retaining the best employees becomes much easier. What is the value of that?
There is another aspect of stewarding people, and that is the idea that you do not just manage them, you 'develop' them. By intentionally developing your people into better employees, leadership reaps the benefit of having more time to lead, plan and focus on vision. But doesn't that come with risk you ask? Yes, it does. But as Chad Carter, the Senior Director of HR at Gideons International, a 121-year-old company with nearly 400 employees says, "We know Gideons may not be our employees' last stop, yet we also know that we are part of the stewardship journey of developing them. Metaphorically, we don't want to hold them in the grasp of a fist but in an open hand. We don't have an issue with pushing them out of the nest. Why would we? When they leave the nest, our hope is that they will go on to influence unto the Glory of God. Often, leaders don't see employee development as ministry, but it is our worship."
In January, the C12 Group is hosting 'Kingdom Minded Business,' a lunch and learn where you will hear from industry experts on becoming and being a great steward of your business, money and people. You will also hear from great local business owners that are already 'stewards' of their people and companies.
If applying your faith to your business is important to you, then join us at one of these two events:
January 21, 11:30–1:00 at the Niceville Chamber, or January 26, 12:00–1:30 at the Destin Chamber. Lunch is included and tickets are available at EventBrite.com.