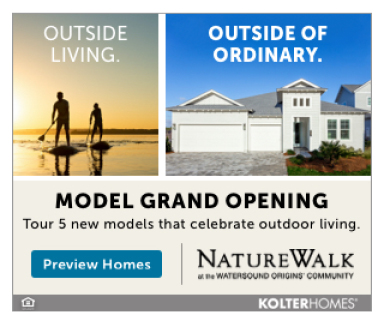 By Rita L. Sherwood
Looking to customize your space with uniquely painted furniture? Ava's Attic in Miramar Beach is your furniture destination. They've recently added three new painters to their staff and are producing a lot of beautiful custom painted pieces. Susan, the owner says, "Being on the Emerald Coast, this is the style that our customers want. You can customize your own space with Ava's as we now offer custom painting of your existing furniture. You may choose one of our bright colors or bring in the color that you love and we will transform your dark furniture into gorgeous coastal furniture."
You can sell your transformed items on consignment, or simply have it painted for yourself if you want to update your own décor. If you find a piece in the store you love, but don't love the color, they can also paint the item to suit your needs. "We want to fill that void where you're looking for that bedroom suite that nobody else is going to have," states Susan.
She goes on to explain that this is the fastest growing division of their business. But of course, they still have great consignment furniture and women's clothing as well. At Ava's, you buy it and take it with you, there's no need to wait on an order. You buy off the floor, and take it home. "And we still have a wonderful staff of movers to deliver directly to your door, as we are dedicated to giving the best customer service and delivery that northwest Florida has to offer. Teamwork makes the dream work here at Ava's. Come in to take a look- if it isn't here, it isn't anywhere," says Susan.
With the popularity of transformation shows on HGTV, more and more people are interested in DIY projects, and Ava's Attic is looking to expand their DIY business. You can learn how to paint your own custom pieces with their seasoned painter Katie. She teaches classes once per month on every 3rd Wednesday. You can practice and master techniques on chipped and broken furniture they have before trying it on your own stuff.
Located on Emerald Coast Parkway in Miramar Beach, Ava's Attic boasts a 13,000 square foot location that includes a consignment shop, a paint shop, and a DIY space. "We're different from any other consignment shops because we have full-time painters that are a part of our staff," says Susan. Make Ava's Attic your next destination. You can stop in to see all they have to offer, or visit their website at www.avasatticindestin.com.