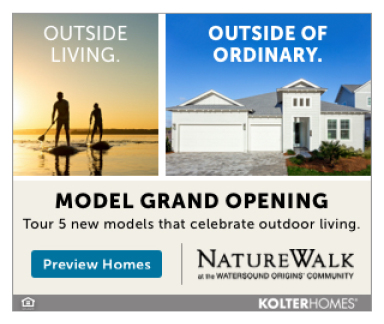 Destin Rotary's Spring 2021 Butt Rubb is back!
Rotary volunteers rub (with a secret blend of spices), smoke, pull, shred and cook approximately 180 pork butts, and then bag them for your convenience. To purchase, order from any Destin Rotary Club member, online at destinrotary.com or through a link on the Rotary Club of Destin Facebook page. Ready for pickup Saturday, April 10, the cost is $25 for a half butt and only $45 for a full butt, approximately 5 lbs. (pre-smoked). This fundraiser benefits Food For Thought, Harvest House Destin, the Mattie Kelly Arts Foundation (MKAF), and the Boys and Girls Club of Okaloosa County.
Moon Crush Teams Up with Alaqua Animal Refuge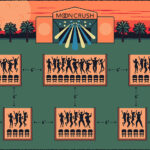 Local residents and community members are invited to a unique music festival, Moon Crush, April 26 – May 1 at Seascape Resort Golf Course. Moon Crush will be donating a portion of the sales from local, Music Only passes directly to the Refuge. Performers include Jason Isbell & The 400 Unit, Sheryl Crow, The Revivalists, NEEDTOBREATHE, St. Paul and the Broken Bones, Lake Street Dive, Grace Potter, Margo Price, Shovels & Rope, Vintage Trouble, The War and Treaty, Sammy Rae and the Friends and Yacht Rock Revue. Music Only passes are now being offered to Walton and Okaloosa County residents, property owners and their guests. Music Only passes must be purchased through this special link to benefit Alaqua: www.bit.ly/MoonCrush-Alaqua. Visit www.mooncrush.live/ to learn more and purchase Music Only passes via www.bit.ly/MoonCrush-Alaqua.
Destin is Top 10 for Living and Boating!
Recently, Destin was chosen by Boating Magazine as one of the Top 10 places to live and boat! Criteria considered was livability, public access, convenience and also relaxing getaways that should please anyone looking for a primary or secondary boating home. "Boaters find the bay and Intracoastal Waterway beginner-friendly; the active east Pass into the Gulf of Mexico, with its tides, currents and swells, calls for a more experienced hand," says writer Steve Griffin. To read the entire article, visit www.boatingmag.com/10-best-places-to-live-boat.
Newsweek Recognizes Ascension Sacred Heart as a Best Maternity Hospital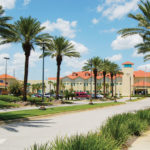 Ascension Sacred Heart's hospitals in Pensacola and Miramar Beach have been named to Newsweek's 2021 list of Best Maternity Care Hospitals. Ascension Sacred Heart Emerald Coast and Ascension Sacred Heart Pensacola were two of only seven hospitals in Florida named to the list. The Best Maternity Care distinction recognizes facilities that have provided exceptional care to mothers, newborns and their families, as verified by the 2020 Leapfrog Hospital Survey. Approximately 1,350 babies were born last year at the Emerald Coast hospital in South Walton County.
Mark Your Calendar for the Miss Destin Pageant, May 8
The Miss Destin Pageant will be held Saturday, May 8th at Shoreline Church in Destin. Contestants are judged on personality, communication skills and availability to fulfill the duties of Miss Destin at the 73rd Destin Fishing Rodeo as well as serve as a community ambassador of goodwill for visitors and locals. Destin resident high-school girls between the ages of 16 and 19 vie for the title, which among other things, provides at least a $2,000 academic scholarship! For more information, visit www.destinfishingrodeo.org.
Impact100 NWF Accepting 2021 NextGen Program Applications
Impact100 is now accepting 2021 applications for the NextGen Program, open to women between the ages of 21 to 39 who may not have the financial resources to join Impact100 NWF. As ambassadors dedicated to giving and serving in Okaloosa and Walton counties, they will have full membership privileges during the whole 3-year period to attend Impact100 NWF events, join a standing committee or grant review committee, and cast a vote to determine the grant finalists. They will be mentored by fellow members who are committed to improving the lives of others through service and philanthropy. There are 12 scholarships available. To apply, visit: www.impactnwf.org/nextgen_program.php by April 15, 2021.
Gov. Ron DeSantis Announces New Eligibility Guidelines for COVID-19 Vaccinations
As of April 5, all individuals age 18 and older are eligible to receive the vaccine. All are encouraged to pre-register at www.myvaccine.fl.gov. Once pre-registered, you'll be contacted when the vaccine is available in your area. Floridians can also call the vaccine preregistration phone number for Okaloosa County at 850-344-0566. Vaccines are also available at 150 CVS locations, 125 Wal-Mart and Sam's Club locations, more than 70 Winn Dixie locations, soon-to-be over 600 Walgreens pharmacies, and every single one of the 730 Publix pharmacies across the state.
Local Boys & Girls Clubs Youth of the Year and Junior Youth of the Year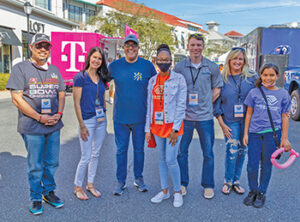 This year's local Boys & Girls Clubs of America's Youth of the Year is Jamiah D., who will represent the organization in the statewide competition and as an ambassador of the Boys & Girls Clubs of the Emerald Coast. Ja'liyah B. was chosen as Junior Youth of the Year and will represent the organization as a youth ambassador and will look to participate in the Youth of the Year program as she gets older. Both Jamiah and Ja'liyah have already made significant impacts by serving as the youth judges for the 3rd Annual Mac & Cheese Festival benefiting Boys & Girls Clubs of the Emerald Coast.
Newly Renovated Big Kahuna's Adventure Park Now Open
Open Monday through Thursday 2 p.m.-9 p.m. and Friday through Sunday 12 p.m.-9 p.m., attractions include the Honolulu Half Pipe, the Cyclone Twister and the Sky Coaster. The Tropical Mini Golf includes 54 challenging holes on three golf courses. The Kowabunga Café also has a new, full menu with an assortment of delicious food. Big Kahuna's Adventure Park guests and team members are screened for COVID symptoms in accordance to the CDC and State Guidelines. All team members have been provided personal protective gear for every shift. Attractions, restrooms and high touch areas will be rigorously cleaned throughout the day and numerous, accessible sanitation stations are placed throughout the park. Big Kahuna's Water Park will open April 17. Visit bigkahunas.com for more info.
Air Force's First F-15EX Arrives at Eglin AFB
The aircraft will be the first Air Force aircraft to be tested and fielded from beginning to end, through combined developmental and operational tests. The aim of integrated testing is to ensure the EX is delivered to the warfighter as soon as possible, while ensuring the aircraft meets test objectives. For more information, visit www.af.mil/news.