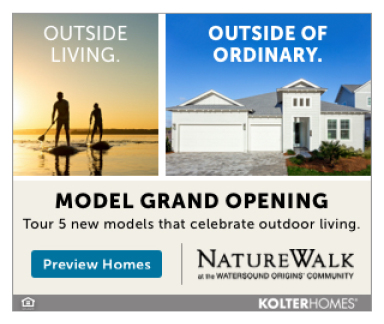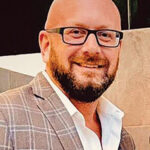 By Jason Hall, FiveChannels.com
More than 50% of marketers agree that inbound marketing gives them more return on investment (ROI) than outbound marketing. Yet, 60% of polled respondents indicate that billboards (a mainstay of outbound marketing) are an excellent way for them to learn about brands. Such statistics have led to marketers wondering what the right mix is for inbound and outbound marketing strategies. Here is a look at both strategies to help you navigate the inbound vs. outbound marketing question profitably.
What is Inbound Marketing?
Inbound marketing refers to the kind of digital marketing strategy that relies on quality content you create to draw customers to your business. In essence, inbound marketing (also known as content marketing) plays on your aligning your content with what the customer desires. As a result, your target audience comes across the content that seems just right for their needs, naturally drawing them to your business. When you turn to inbound marketing, you recognize that it's not enough to only sell. You need to continue delivering solutions and value to your customers after they buy from you. That way, you can ensure the long-term benefits of building a relationship through content marketing.
What is Outbound Marketing?
Outbound marketing, on the other hand, is the more traditional form of marketing that relays your messaging to customers at large. With outbound marketing, you talk about your brand, product or service, leveraging a large swatch of the audience. You rely on mass marketing tools to help you reach as many people as possible. It is from this large number that you will attract people interested in what you have to offer.
Inbound vs. Outbound Marketing
By their very nature, inbound and outbound marketing differ, even though they both drive your sales. It is that difference that can help you understand which strategy can best work for your business before settling on which to deploy:
Outbound marketing utilizes many mediums from which to choose when reaching a target audience—some of these include radio, television (TV), sponsorships, print, billboards and direct mail. Here you begin by determining which mediums best work for your target audience. Once you rate each medium with the potential impact it can deliver, you then roll out your strategy while ticking each box. That helps you to distribute your funding from most to least effective. When done, or even ongoing, you can assess the performance data for each medium and shift your funding accordingly.
Outbound marketing develops material that attracts at any cost, but you can't entirely confirm if the message you are sending out will resonate with the audience or not. With inbound marketing, you focus on meeting the customer where they are. Since the messaging in inbound marketing campaigns is personalized to meet the audience's needs, it stands a higher chance of resonating with them. Thus, you gain a higher level of control over the relationship with them.
Outbound marketing relies on mass marketing media; in stark contrast, inbound marketing gives you ways to distribute your messaging that can deliver compounding benefits.
In your marketing strategy, it's the metrics that tell you how close or far you are from hitting your target. With outbound marketing, you're bound to make some assumptions. In comparison, with inbound marketing, you have more ways to track your progress as well as connect with customers who are already into what you have to offer.
An outbound marketing strategy focuses on leveraging a medium that has a large following to deliver the messaging—once you study your demographics and plan things out carefully, you can attract a portion of the masses. Inbound, content-driven marketing is permission-based; that is, a customer discovers your content organically and chooses to find your site and learn more. As you communicate through the medium that a customer has provided you permission to, there is a more significant chance of them converting.
Outbound marketing aims to reach everyone. Inbound marketing flows towards leads interested in what is on offer. Once you tailor-make the content to speak to your persona's need, you then disseminate it to the world. It is the audience that searches for and comes upon the information you put out. As a result, leads end up chasing you.
Outbound marketing seeks to be indiscriminate in the audience—your ads reaching the target audience at any time. Therefore, in certain circumstances outbound marketing can create a need that a client did not know existed. Inbound marketing focuses only on those who have shown an interest in the subject at hand.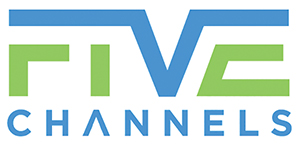 Inbound vs. Outbound Marketing: Which Way to Go?
You are only as good as your last marketing campaign results. In the quest for success, it is essential to weigh the inbound vs outbound marketing question in light of your objectives to find out which approach can best give you the ROI you crave.