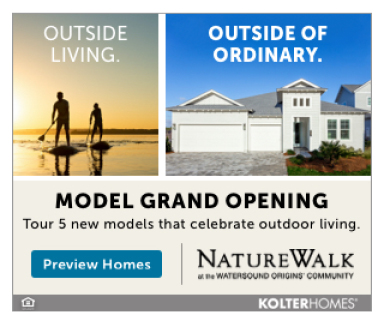 By Donna Montalvo, A2Z Specialty Advertising, Inc.
We are honored to announce the next winner of the "Gabby Bruce You Make A Difference" award. The award goes to The Jay Odom Group and was presented to Jose Marengo, Group Sales/PR Director and Emily Gregory, Property Manager at the Fort Walton Beach Chamber of Commerce's First Friday Coffee in March.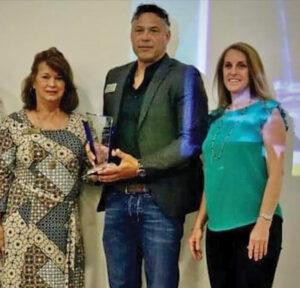 Beyond The Jay Odom Group being an industry leader in real estate development, they teamed up for Operation Holiday Cheer to make sure soldiers who are part of mission readiness had free holiday dinners. The Jay Odom Group created a scholarship fund for special forces, donated to AMI Kids, Future Stars Football Clinic and Kids Connecting through Fort Walton Beach High School, just to name a few. The Jay Odom Group has a history of experience, excellence, proven success and giving back to our community also!
Each month we include a story from someone who has worked alongside Gabby, so you can see the kind of impact he had and continues to have in our community! This is our 9th award so far and we have three more to go by June 2022. The awards are given out based on nominations through our commercials on Cumulus Radio and Destin Life. We look for nominations for an organization who makes an impact by their generosity and personifies Gabby's giving back to our community.
Do you know of a local organization that makes a difference? Please email your submission to donna@a2zDestin.com. We look forward to hearing from you and continuing to honor Gabby and our local businesses.