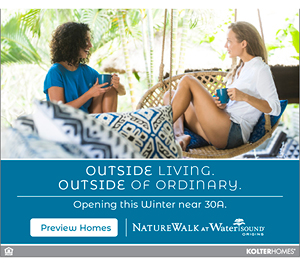 Local resident Nancy Wills (and her siblings') mother, Margaret Wills, was born April 18, 1924. Many things happened in her 96 years of life: The Great Depression, the legalization of alcohol, World War II, Nuclear weapons , the Vietnam War, Korean War, NAFTA, School desegregation, Twin Towers falling, the Kennedy assassination, the first man on the moon, market collapse of 2008, the twin bomb blast at the Boston marathon and so much more.
In addition, her mother was privileged to experience some of the greatest innovations and inventions such as the invention of the hairdryer, life-saving vaccines, self-winding watches, loud speakers, aerosol, car radios, jet engines, ball point pens, helicopters and television, turbo engines, disposable diapers, power steering, women's liberation, smoke detectors, the Internet, digital technology, WIFI, lithium batteries, vacuum cleaners and the cell phone, just to name a few.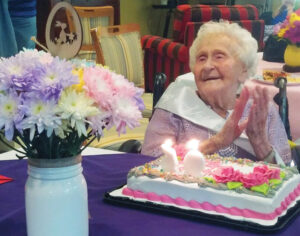 She lived through some amazing changes, but nothing could prepare her mom or her family for the devastation of what would come next—Covid-19. We all have been affected by the Covid-19 Pandemic, but those especially affected were the ones who could not stand up for themselves. Nancy and her family were not allowed to sit with their mother during the months of quarantine, her final months. "We begged, we pleaded, became assertive, livid to be honest, and even considered being arrested to wake up this non-functioning system, a system that must be improved," said Nancy. "COVID-19 was covered! Companionship for our loved one was stolen!" Nancy said her mother did not die of Covid-19. She died of loneliness. "It is so very important to physically see your loved ones, especially our elderly," Nancy continued. "The separation from our loved ones is causing many of our elderly in nursing homes to deteriorate and die. We must be able to see them and help with any situation that might need attention. We need to see them smile. They have very little to live for and seeing family and friends is the highlight of their day. This is one way we can show our love and they can feel loved," said Nancy.
Nancy feels strongly that we must stand for those who cannot stand up for themselves—the elderly in nursing homes like her mother. So, she has begun an awareness campaign by requesting, basically pleading, for every nursing home in America to designate a room for quarantined patients. She said this should be a non-physical contact room with telephone visitation; a place where you talk to one another behind a glass partition with a separate air-filtering system—totally safe! "This is a simple and inexpensive solution," she said. This change alone can heal a broken heart and be a life saver." A local nursing home is considering the concept and she hopes more will soon follow. It's ideas like these that can change lives. "This time the bullet was not missed; it directly hit our nursing homes and hospitals and personally, our mother. We must learn from this and change it so in the future we will be allowed to be there for our loved ones."
Nancy is calling for construction businesses or contractors who might be willing to contribute services and/or nursing homes and assisted living facilities that want to lead by example.
If you have a similar story or would like to help, contact Nancy at willswaychanges@gmail.com or (850) 376-7635.
Be devoted to one another in love. Honor one another above yourselves.
~ Romans 12:10