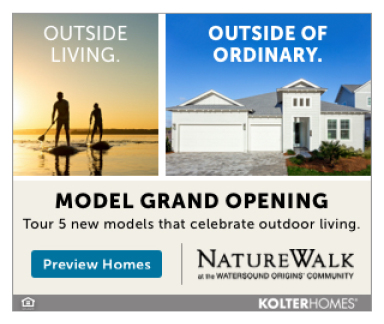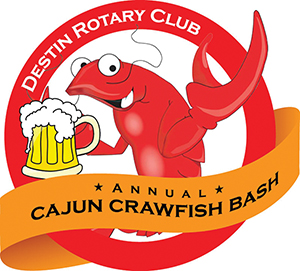 The Annual Cajun Crawfish Bash Charity Fundraiser returns to The Towne Centre at Seascape with co-host, Mezcal Mexican Grill on Friday, May 7 from 5:30 p.m. until 9 p.m. Event proceeds benefit young families in need through Food For Thought, Harvest House, Boys & Girls Club of the Emerald Coast, Mattie Kelly Arts Foundation's community outreach initiatives and The Rotary Club of Destin Scholarship Fund.
Rotary Club of Destin President Clayton Hicks stated, "This open-air venue at The Towne Centre at Seascape provides a spacious outdoor event plaza ideal to capture the famous Louisiana expression, Laissez les Bons Temps Rouler. Destin Rotarians are totally engaged in this fundraiser to help four local charities whose initiatives are a perfect fit for the club's mission of eradicating hunger and educational outreach to empower populations serving youth, special needs and wounded soldiers in our community. In addition, this event will support the Destin Rotary Scholarship Fund."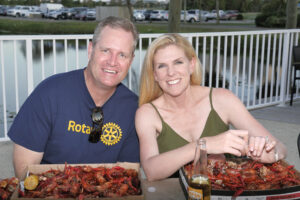 The Rotary Club of Destin is known for serving up the best Cajun crawfish, libations and live music. Back by popular demand is Fais Do-Do Band performing their unique genre of zydeco music. Integrating a blend of R&B, soul, brass band, reggae, hip hop, ska, rock and Afro-Caribbean, attendees are guaranteed to be dancing! They can also enter an incredible raffle drawing and/or participate in a silent auction for themed packages from beach activities, bourbon baskets, concert tickets, golfing, restaurants, a grilling package including a Kamado Joe grill, and vacation stays.
This event is suitable for families of all ages and open to the public. Destin Rotary volunteers will dish up fresh crawfish from Louisiana with the traditional potatoes, sausage and corn on the cob. For those who don't crave crawfish, there will also be grilled hamburgers, hot dogs and rotisserie chicken prepared fresh on-site.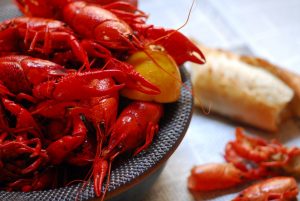 The Rotary Club of Destin applauds its current sponsors: AB+ Production, Acentria Insurance, Beach Community Bank, Coastal Accounting, CMA – Community Management Association, Destin Commons, Destin Flooring, Destin Life and Bay Life publications, Destin Stucco, Edward Jones, Emerald Coast Title Services, G&S Glass, Gulf Coast Shutter, Gulfshore AC, Hand Arendall Harrison Sale, Harmony Beach Vacations, Harris, Carl and Sally, Hays Companies, Institute of Diagnostic Imaging, Jones, Crawford and Sally, Keller Williams Realty – Gail Pelto, Kroeger Mainland Foundation, Lamont, Rob Liufau McCall Insurance, McGill Escrow & Title, MidSouth Bank, Newman Dailey, Porterfield, Les & Julie, Premier Property Group, Progress Bank, Rent Gear Here, Ryland/Morrow Agency, Sand Dunes Real Estate, Simple HR, Smith Iron Works and Synovus Bank. For businesses and individuals interested in becoming a sponsor, contact any Destin Rotarian or message the Rotary Club of Destin Facebook page.
Tickets are now on sale for $30 per person for a large flat of crawfish and fixings, $50 for All-You-Can-Eat crawfish and fixings, and $15 for children or a non-crawfish meal; kids age three and under are free. Day of event, tickets are $35 per person. For reserved seating, VIP tables for 10 people (including 10 regular crawfish tickets) are available for $500. The VIP Table option also includes 10 regular crawfish meal tickets (which can be upgraded to AYCE for an additional charge).
Tickets can be purchased in advance at Newman-Dailey Resort Properties (850-837-1071), from any Destin Rotarian, the Rotary Club of Destin Facebook page or online at www.DestinRotary.com.