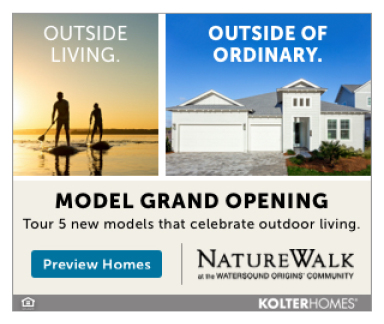 By Will Estell
When it comes to making what you drive a smart investment beyond just buying the run-of-the-mill average car, or simply getting from point A to point B, there are quite a few options to choose from in the rapidly changing realm of classic and investment automobiles. It's one thing to set out to choose a mode of transportation that can prove to be an appreciating financial asset. But, it's another to find just the right ones you can also enjoy driving on a regular basis without breaking the bank. Bonus: It can also make you look and feel a little cooler the next time you're cruising along Old 98 or 30A, taking in the sand and surf while feeling pretty smart about not losing money in your new ride.
Here, I've compiled a short list of five appreciating, yet affordable vehicles that are highly dependable as regular drivers, simple and affordable to maintain for the average person, can still be found at prices less than a new entry level compact car, and you can buy, drive and likely gain value in while owning something that has that classic coastal vibe.
Porsche 914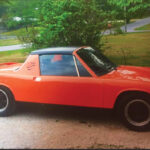 Produced between 1970 and 1976, this once odd ball Porsche with a VW sourced, mid-engine, air-cooled flat four is now regarded as one of the best handling, easy to maintain and fastest appreciating classic roadsters around. And who wouldn't love cruising along the beach with the Targa top off listening to their favorite tunes, and the rumble of that flat four with the wind in their hair? I've personally owned four 914s over the years and can tell you they are both fun to drive, quite practical for a two-seater (think, trunk in front and rear, due to the mid-engine design), simple enough mechanically to do a lot of your own wrenching, and even great on gas. When buying, look out more than anything for the dreaded body rot and rust that plagued just about all cars of that era. But, otherwise, most mechanical issues are far less expensive to repair or replace than any newer import, since the cars are free of modern electronics (even AC in most cases, sorry) and just don't have as much to go wrong as modern cars do. Ten years ago, you could find a presentable, rust-free or reconditioned driver for $8,000. These days expect to pay from $15,000 to $25,000 for the same thing. Some close-to-perfect cars are already commanding more than $40,000, but also likely will your $15,000 version in a few years if you grab it fast.
Lotus Elan MK100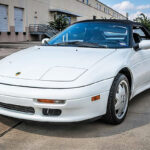 This front-drive convertible sports car is perhaps the only truly affordable and dependable Lotus you can own under $20,000 (if you hurry). Only 4700 were made (SE and S2) between 1989 and 1995. This second-generation Elan sits between the original Lotus Elan launched in 1962 and the later mid-engine Elise (also quite dependable thanks to its Toyota sourced drivetrain), introduced in 1996. The Elan MK100 has an Isuzu sourced turbo four, mated to a manual 5 speed, that's proved to be a highly reliable and economical to maintain British roadster. And trust me, those terms don't often go together in the world of older British cars. Good condition, drivable Elans can often be found with under 100,000 miles on them anywhere from $12,000-$20,000. But, with less than 5,000 ever made, they will hold their own and likely go up significantly in the coming years. Oh, did I mention, it's also a really fun car to drive and turns heads better than most new cars costing three times as much.
Toyota Land Cruiser FJ80

With the prices of classic FJ40s, 45s and 60s, Land Cruisers are becoming out of reach for many buyers. The FJ80 is perhaps your best bet for a truly appreciating classic SUV these days. Best of all, you can actually drive and live with this more modern classic than its predecessors. The FJ80 premiered in 1990 as a brand, new Cruiser, and was built through 1997 in this same body style, though it did switch from it's 4.0 straight 6 powerplant to a slightly more powerful 4.5 liter during this model run. Either engine is great, with many examples still running like new with well over 250,000 miles on them, while well maintained ones reach over 400,000. The FJ80 is full-time, four-wheel drive, offering low and high range, and a locking center differential—meaning these things will go just about anywhere you want to go, while still carrying seven people, thanks to the rear third row jump seats. Expect to pay in the $10,000 to $20,000 range for a good, well maintained daily driver, with the knowledge that it's certainly not going down in value and likely will increase by 50% in the next three to four years.
Jeep Cherokee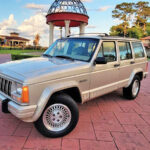 This is one appreciating classic you probably wouldn't expect to see in this group. Almost everyone knows someone who once had one of these back when they were simply the "it" SUV to have. Though not expensive even when new, the Cherokee of this era was popular with buyers across many socioeconomic groups, from back woods country folk to the Rodeo drive crowd.
With its boxy body shape and old school grill with rectangular headlights, this Cherokee was basic but brute. The dependability of its main engine choice, the 4.0 liter inline six (not so much for the previous 2.5 four banger or GM-derived 2.8 V6), made the Cherokee ultra-dependable, in terms of drivetrain, with many examples of the 4.0 variety running over 300,000 miles with no problems. These were available in two- and four-wheel drive, with the 1987 up vehicles sporting the better Selec-Trac system that has become a hallmark of Jeep vehicles.
The 2000 model, loaded with 4×4, MSRP'ed for around $22,000, and you can still find capable drivers today for under $5,000. But, I expect that the best examples of these SUVs will reach $12,000 within the next few years. Especially with so many of the 16-to-30-year-old crowd discovering them as the "cool" they once were thought to be.
Will Estell is a writer and magazine editor, with hundreds of published articles in various publications, as well as numerous additional online articles in an array of genres. He's been instrumental in founding 11 magazine titles from concept to fruition, both for other publishing companies and his own partnerships, while continuing to actively partake in freelance media projects for an array of local, regional and national publications, such as this one. Will is a father of three who makes his home in Destin, along with his lovely girlfriend, ABC 3 news anchor, Laura Hussey. When he isn't writing, creating or consulting in the media realm, he enjoys spending time outdoors, attending live music events and playing with cars–real ones.