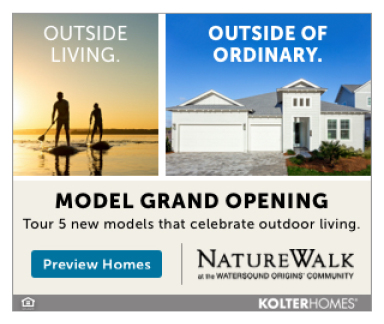 Time for the Annual: Just the Stats, Ma'am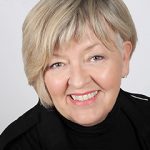 By Gail Pelto
2020. Done. Caput! On to a new, exciting year! (And Thank Goodness for THAT!) So, let's recap the Destin and Miramar Beach residential real estate market stats for 2020 compared to 2019:
In 2020, the number of SOLD Listings was up by 22.1% over prior year. That's HUGE!
In 2020, the Median Sales Price was up by 12.7% over prior year.
In 2020, the Number of New Listings was up by 8.9% over prior year.
In 2020, March, June and August had the highest number of sales and in 2019 it was March, April and May. Remember COVID-19 hit hard in March and in April 2020 sales were down 44.5% over prior year. April closings usually go under contract in March. March and April were a bit scary in Real Estate and then it rebounded!
The Median Sales Price was $459,900 in 2019 and in 2020 it was $489,000—up 6.3%.
Average Cumulative Days on Market (length of time from listing to under contract) was 129 in 2020 compared to 135 in 2019.
Average Sold to List Price was 95% in 2020 and the same in 2019.
In 2020, we averaged 4.45 months of inventory, in 2019 we averaged 6.44 months of inventory. Note: 5 months or less is considered a sellers' market, over five months is considered a buyers' market. However, with interest rates so low, buyers can purchase more house than they ever could. So, now is a good time for Buyers AND Sellers!
The current Active Listings have been on market 245 days on average; the sold listings were on market an average of 134 days.
Keep in mind that these stats are for ALL residential sales through December 2020 and, depending on where you are selling or buying, the numbers might change.
What does this all mean to YOU?
We had slightly higher inventory and way more sales in 2020 over prior year, AND prices were higher.
If you are on the market for sale now and you've been on market for more than 129 days, it's time to review why and think about some changes. Maybe it's because of the condition? Or maybe it's the price? Talk to your Real Estate Agent.
If your property is priced correctly, you should expect to sell at about 95% of list price.
If you are looking to sell in 2021, LIST NOW! March is right around the corner and the stats show you have a better chance of going under contract in the Spring; you need to be on the market soon. It's time to interview to make sure you get the right agent. Don't know how to interview agents? Reach out to me at (850) 374-0454 or email me at Gail.Pelto@KW.com. I'll give you some pointers.
If you're looking to buy, BUY NOW—there's not too many buyers in January and February and you might have a good chance at finding a motivated Seller! AND, you can take advantage of the low mortgage interest rates!
If you're looking to add to or start an investment property portfolio, NOW IS THE TIME! Cash-out refinancing may be a great way to start! Purchase the property and have the renters pay you. And, if you have one, have them pay the mortgage too! Need to speak to a lender? Call me and I can help.
Need an agent? I can help. Call me at (850) 374-0454 or email to Gail.Pelto@KW.com.
Know the stats and, more importantly, make sure your real estate agent knows the stats! (Just sayin')
Cheers to your healthy, prosperous and joyful New Year! Call me if you need some help.
Gail Pelto is a full-time real estate agent with Keller Williams and a board member with both the Mattie Kelly Arts Foundation and The Rotary Club of Destin. If you have questions about real estate, call her at (850) 374-0454.