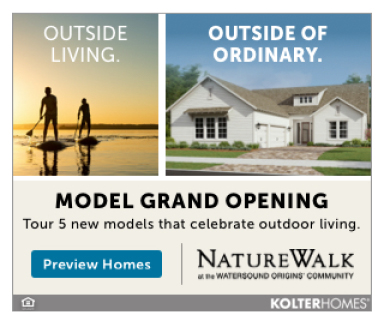 Challenging circumstances remind us just how dependent we are on the bestowment of blessings. It's when we reach the other side, that we know we've arrived through faith, prayer and, yes, being blessed!
A few years ago, our growing community wanted to include families, youth, industries and businesses in addition to the annual Blessing of the Destin Fishing Fleet; thus an expansion into a "week of blessings" which includes the Blessing of the Marketplace.
Despite COVID-19, the annual Blessing of the Marketplace will take place on May 20, from 7:30 – 9 a.m., but different than in past years; it will be hosted as "drive through blessing" events at three different church locations based on industry type.
Blessing of the Marketplace 2020 | Wednesday, May 20th from 7:30-9 a.m.
Drive By Blessing By Industry
Location 1: Shoreline Church, 140 Palmetto St, Destin, FL 32541
Fishing, Boating, Water Sports, Recreation, Miscellaneous
Location 2: Destin United Methodist Church, 200 Beach Dr, Destin, FL 32541
Government/Schools, Retail, Real Estate & Construction
Location 3: Coastline Calvery Chapel, 310 Mountain Dr, Destin, FL 32541
Not for Profit, Health, Fitness, Beauty, Medical, Hospitality, Professional
Destin's Week of Blessing 2020 Schedule:
Sunday, May 17 – Blessing of the Families – Each individual church
Monday, May 18 – "Day of Fasting & Prayer" – Pray over your neighborhood.
Tuesday, May 19 – Blessing of the 1st Responders and Government Agencies – Teams go out to pray over the fire station, Sheriffs dept., coast guard stations, etc.
Wed, May 20 – Blessing of the Marketplace- 7:30-9 a.m. – Drive By Blessings in 3 Locations
Blessing of the Youth- 3-7 p.m.- Blessings in the Neighborhoods – Youth Pastors come to students!
Thursday, May 21 – Blessing of the Fleet – 63rd Annual