By Victoria Ostrosky, Insurance Zone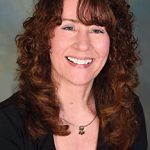 Jonathan was singing at the top of his lungs to his favorite song on his way home from work at dusk, when a bicyclist suddenly appeared, seemingly out of nowhere, stopping him in mid-chorus. He slammed on his brakes, but the impact was inevitable. He struck the young man who flew into the air and landed in a ditch. Adrenaline pumping and shaking uncontrollably, he managed to grab his phone as he launched himself out of his car, sprinting to the injured bicyclist.
As the ambulance took off for the hospital with its sirens blaring and lights flashing, two police officers took down Jonathan's statement and several bystanders' statements as well. Jonathan just kept saying, "Why didn't he see me? Do you think he'll be ok?" Jonathan spent a sleepless night tossing and turning. Was he not paying enough attention? Was it his fault?
That next morning after a reviving cup of coffee, he called his insurance agent who, after inquiring after Jonathan's health and that of the bicyclist, confirmed the coverage limits on his auto policy and umbrella policy.
After spending 90 days in the hospital, and needing an additional six months of rehabilitation, Mark, the injured bicyclist sued Jonathan. Eventually, a judge ruled that Jonathan had sufficient time to react, and his umbrella policy paid out almost $700,000 to Mark, the Plaintiff, on top of his auto policy bodily injury limits of $250,000.
Living in such a litigious society, you don't have to be rich to be sued. Jurys can award huge amounts to Plaintiffs, and with a large judgment against you, you could lose everything you've worked for. You could potentially lose your home, savings, investments, and have your income garnished for years to come.
Umbrella policies are designed to give you added liability protection above and beyond the limits on your homeowners, auto and watercraft insurance policies. They're considered a type of excess liability coverage because they kick in once your underlying coverage limits have been exhausted. The liability coverage portion of your policy pays for expenses such as medical bills, rehabilitative therapy, and lost wages due to negligence or fault. For most insureds, the amount of liability coverage on their homeowners or auto policies are not enough to cover them in the event of a lawsuit.
Umbrella policies are surprisingly affordable, and usually very easy to put into place. As their name implies, an umbrella policy 'floats' over your underlying policies such as your home, any rental properties or secondary residences you own, autos, motorcycles, and watercraft. You have coverage options ranging from $1 million to $12 million or more depending on the carrier and your needs.
Umbrella policies aren't just for your personal policies. There are umbrella policies for businesses as well. Commercial umbrella policies provide businesses with additional liability coverage to help protect them against the potential harmful cost of claims. Business assets can be exposed when hit with lawsuits. If the amount of the settlement exceeds the limits of the business's underlying policies, the commercial umbrella provides an additional layer or higher limits to further protect business resources. Businesses who do not have commercial umbrella insurance could be obligated to pay out of pocket for legal bills, and damages that exceed the limits of their underlying primary business coverages.
So remember, a personal and commercial umbrella policy serves two distinct purposes. First, it increases the liability limit that you or your company already have in existing, or underlying, liability policies. And second, it broadens coverage for things that your underlying policies may not cover. For instance, an umbrella policy could expand the coverage territory and it may also cover things like slander, libel, false arrest, malicious prosecution and other sorts of personal and business liability situations.
In the resort areas of Walton, Okaloosa and Bay counties, we write a lot of short-term rental policies for individuals, partnerships, corporations and LLC's. Most carriers max out their liability options at $300,000. One day you might get a call that your weekend renter took a nasty fall, incurring an injury with a long-term recovery. Your $300,000 liability probably won't be enough to take care of the medical, rehab, reconstruction and lawyer's fees, but with an umbrella policy of $1 million or more, it makes it easier to sleep soundly at night.
It only takes one bad day to wipe out everything you own. Talk to your insurance agent about an umbrella policy today.
Insurance Zone, owned by Joe and Lea Capers, is a full service commercial and personal lines insurance agency serving Destin, Miramar Beach, Santa Rosa Beach (30A) and Inlet Beach. Visit their Video Library on www.ins-zone.com and watch our informative video on 'Umbrella – Protect You and Your Family,' or call 850.424.6979. Victoria Ostrosky, author of this article is an Agent/CSR with IZ.