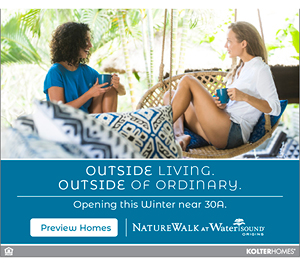 By Greg Durette, Florida Health Connector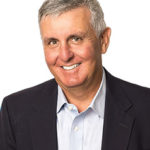 Eventually, if you are lucky, you will find yourself needing to make the transition from traditional insurance to Medicare. Knowing when you qualify to first enroll and when to make changes later on can prove a bit confusing, but is critical to make sure you make the right moves at the right time. Missed opportunities and sometimes even monetary penalties which could last a lifetime may otherwise result.
So, let's get right after it, shall we?
There are four types of enrollment periods for Medicare. For the purposes of this article, I will use the term "Medicare" to apply to Advantage Plans, Supplement Plans and Stand-Alone Prescription Plans unless otherwise noted.
Those Enrollment Periods are:
• Initial Enrollment Period
• Special Election Period
• Annual Election Period
• Open Enrollment Period
The first Enrollment Period you will encounter is called the Initial Enrollment Period or IEP for short. As the name indicates, this is when you are aging into eligibility for Medicare. The IEP is different for everyone as it starts three months before the month in which you turn age 65 and runs until three months after the month in which you turn age 65.
The IEP does expose you to a potential lifelong penalty if you fail to enroll in Part B and a Prescription Plan. Those penalties would apply after you eventually did enroll late and accrue every month after your IEP ended. The penalties will stop accumulating after you get the proper coverage arrangement. Important note: These penalties will not apply to you if you have other qualifying coverage through work or a spouse.
The second Enrollment Period you might encounter is a Special Election Period or SEP for short. This Enrollment Period is for certain types of special events such as moving to a different coverage area or losing your employer or union coverage. The SEP timing is again, unique to everyone as every situation is unique to the person. This Enrollment Period lasts for three months after the month in which the qualifying special event occurred.
The third Enrollment Period you will encounter is the Annual Election Period or AEP. Every year, from October 15th through December 7th, you can switch plans, drop coverage or change companies for your Medicare coverage. You can also join a Medicare plan if you missed the window for the IEP or SEP described earlier.
It is important to note: Any Medicare plan elections you make during the AEP will become effective on January 1st of the following year.
The fourth and final Enrollment Period you will encounter is the Open Enrollment Period or OEP. Depending on the type of Medicare plan you have (or don't have), you may be allowed to make a one-time election to switch a plan (Advantage Plan) or purchase a plan (Supplement Plan and/or Stand-Alone Prescription Plan. The OEP runs from January 1st through March 31st every year.
Deciphering all this can be somewhat confusing. Using a broker with experience in such matters will be your best bet. If you have been using a broker that worked with you on your under age 65 plan, that person would be your best first telephone call, provided they also work in the Medicare field as I do. Often times, folks will look to move that under age 65 policy to a broker that works with Medicare at least three to four years prior to becoming eligible for Medicare just to help make the transition as smooth as possible.
Know your Enrollment Periods or discuss with someone who does and your transition will be as easy as Key Lime pie!
For questions, call me at (850) 842-2400.