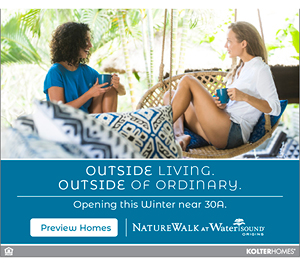 By Victoria Ostrosky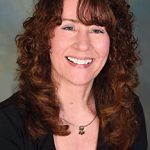 Bob retired to his man cave to relax and deal with some pressing paperwork. His boys were still home from school for the Christmas holiday playing with their new toys, and his wife Tonya was out returning some gifts and spending quality time with friends.
With a few days off work, he wanted to get caught up on, in particular, his insurance policies. A friend of his had filed a claim a few months before and had run into some problems, so Bob wanted to sit down with his agent and go over everything to make sure he had the coverages he needed. He dialed his agent's office number to leave a voicemail. Imagine his surprise when Jack answered! "Hey, Jack! I hope you had a Merry Christmas! What are you doing in your office?"
"Thank you! Just getting caught up on some paperwork. Sometimes when the office is crazy, busy paperwork starts to pile up, and I wanted to make the best use of the quiet time," Jack replied.
"Uh, huh. You're escaping the noise and chaos of the house, too, aren't you?" Bob said with a knowing smile.
"You know it! So, what can I help you with today?"
"I was calling to make an appointment to sit down with you to review my policies."
"Stop by today if you have the time. I'll be happy to review everything with you."
Bob walked in with two coffees and handed one to Jack.
"Thank you, Bob. Ok, I've pulled your policies and printed a copy for us to work on this morning. I have your primary home, two rental condos, two autos, and an umbrella policy. Am I missing anything?" Jack asked.
As Jack reviewed each policy, he explained what the coverages were, and advised on any changes. Bob had forgotten to mention the complete kitchen renovation earlier that year, so Jack recommended increasing the dwelling limit on both the Homeowners and Flood policies to more accurately reflect the new replacement cost.
As they moved to the Condo policies, Bob discovered something else. "This one is still a long-term rental unit, right?" asked Jack. "I know the other one is a short-term rental."
"Actually, they're both short-term rentals now. Our long-term tenant moved out of the area, so we have both units with the same management company. Does that make a difference?" Bob discovered it most assuredly did.
"This review will allow us to analyze your current coverages and limits," said Jack. "In the event of a claim, if you don't have the right product to match the risk, the carrier could deny it. I'll rewrite this one for you and I'll also check with the carrier to see if they offer higher Loss of Rents coverage. Right now, you have 10% of Coverage A, which is standard, but after Hurricane Michael, we discovered some customers really needed more since the rebuilding is taking an extended length of time with the widespread destruction."
The Auto policy coverages were fine, but Jack reminded Bob that next year when Jeremy turns 15 and obtained his learner's permit, they'd need to add him to the auto policy, although not as a rated driver. "It won't change your premium. It basically puts the carrier on notice that you now have a young driver still learning. Once Jeremy gets his driver's license, he'll be changed to a rated driver, and that's when the premium will increase. We'll take a look at your coverages again at that time to see what savings we might be able to find without sacrificing any quality, and check with other auto carriers and compare prices."
This past year, Bob's income had increased, and his investment portfolio had grown, so Jack recommended increasing the Umbrella policy another million so his assets would be well covered.
"Wow, I didn't realize how much went into writing insurance policies," Bob said as he sat back. His mind was still spinning a little.
"I'm glad you stopped in today. I like to review all my customer's policy portfolios at least annually. Renovations, changes in occupancy, purchases of autos, watercraft, jewelry or collectibles, as well as births and adoptions can impact your coverages. Those scenarios could have made a significant difference in a claim outcome. Of course, you're welcome to stop by and bring me coffee anytime," Jack said as he shook Bob's hand.
Insurance Zone, owned by Joe and Lea Capers, is a full service commercial and personal lines insurance agency serving Destin, Miramar Beach, Santa Rosa Beach (30A) and Inlet Beach. Visit their Video Library on www.ins-zone.com and watch several informative videos on 'Homeowners, Condo and Umbrella Liability,' or call 850.424.6979. Victoria Ostrosky, author of this article is an Agent/CSR with IZ.