By Cris Ponce, Zilis Ambassador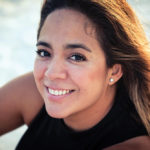 From occasional pain and inflammation, to occasional anxiety, sleeplessness and more, people of all ages and even pets are finding out how helpful CBD can be. Hemp is like a sister plant to marijuana, without the psychoactive component THC, which makes the user feel high. Hemp has been used over thousands of years for items such as food, medicine, clothing, shipping and paper. Our founding fathers were hemp farmers, naval fleets used hemp ropes, and the U.S. $10 bill even featured a hemp harvest on its reverse until the early 1900's.
To understand further, you should know about the endocannabinoid system (ECS), a complex network of receptors found mostly in the brain and immune system. The receptors are responsible for important functions such as regulating sleep, relaxation and inflammatory responses. The ECS also naturally regulates cognitive ability, allowing for clear thinking.
UltraCell from Zilis is a targeted form of CBD with topical applications to oils and drops with specific formula supplements that focus on disorders such as sleep, anxiety, inflammation and pain. The effectiveness of UltraCell lies in its delivery system. The oils are water soluble and designed for rapid onset and time-release delivery.
Derived from American hemp, the full spectrum from this amazing botanical is then naturally extracted without harmful chemicals or other agents. The formulas contain the finest natural ingredients available. In addition, you won't find any dangerous sweeteners and preservatives included.
Zilis UltraCell CBD oil includes all of the naturally occurring cannabinoids, terpenes, flavonoids, and more than 400 compounds found in the hemp that synergistically work together to create the entourage effect. This simply means that the "sum of the whole is greater than the parts themselves." UltraCell Topical is formulated using soothing aloe and a host of essential oils that everyone loves. UltraCell Topical is the first topical of its kind to receive the Certified Seal of the U.S. Hemp Authority.
Chemistry 101. Oil and water don't mix. When you mix oil and water; you know the oil simply floats on top. The molecules of oil are too big, making them unable to mix into a solution. In order to benefit from our nutrients, food must be readily absorbed by our intestines, which are lined in a fine layer of water. Liquids and solids that are oil-based pass through our digestive system, unable to pass through the water barrier. When you take oil-based supplements, the majority of their benefits are not absorbed by your body, leading to a bioavailability rate of less than 10%. UltraCell is different with a 94% bioavailability rate.
Phytocannabinoids In Hemp
Plant-based cannabinoids, known as phytocannabinoids, serve as replacements when our own endocannabinoid system is deficient or lacking. The naturally-occuring phytocannabinoids found in UltraCell interact with our ECS to aid with relief and feelings of well-being, providing health benefits free from THC.
For years hemp has been confused with its illegal cousin. With the passage of the 2018 Farm Bill, however, America will see a resurgence in hemp agriculture and health benefits from phytocannabinoids.