Thanksgiving treats, holiday gift ideas, styles and smiles are up for grabs from the Merchants at City Market.
The Game Changer. Extend Yourself!
Pure & Couture

A stunning before and after—amazing what extensions + a great stylist can do! For all the fall vibes, a Brazilian blowout can take all your frizz away and leave it sleek and sexy. Who on your list wants a beautiful, colorful, trendy transformation this sensational season? Like magic, Pure & Couture's hand tied hair extensions are a game changer for anyone wanting to add thickness and volume–a BIG answer for hair struggles! Give this gift to someone special and, voila, witness their transformation! Add a bit of color (a healthy, vibrant red is superb for the season) styling, makeup, a pampering facial or even a therapeutic massage and anyone on your list can experience a mighty makeover. You can also give a gift of medical massage or kinesiology in addition to hair care flair. And the talented team also holds certifications in oncology, pregnancy, sports and medical massage, with a mission to provide quality care, resolve specific conditions and assist in improving quality of life for men and women of all ages.
(850) 424-3935
www.pureandcouture.com
The Gift of an Experience. A Look Like Luxury!
Bijoux De Mer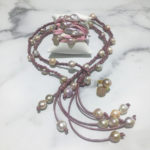 Go creative or go home we say! Pearls, Tourmalines, exotic gemstones, 18K gold, precious metals, blackened silver for an edgier appeal and more! Custom create your own combo with leathers, stones and pearls in all colors and sizes. Pearls are fun! Layering is fun! Layering + Pearls = SUPER fun! Bijoux De Mer, meaning "jewels of the sea" in French, is a fitting name for this artistic fine jewelry. Who doesn't love pearls set in gorgeous pieces created by talented hands? And, have you ever heard of Tourmalines? They're versatile semiprecious stones available at Bijoux De Mer in so many scrumptious colors—like candy! Artistic jewelry designer, Renee Launiere, pushes the boundaries of conventional jewelry design. Available in fine jewelry stores, nationwide and internationally, even on luxury cruise lines, her designs are popular with celebrities and featured in runway shows. We're fortunate that the flagship gallery is right here in Destin! You have the opportunity to give that special someone the experience of working directly with Bijoux De Mer on a perfect piece this holiday season. A one-on-one experience is waiting!
(850) 830-5465
www.bijouxdemer.com
Christmas Cards are Good for the Soul!
Frill Seekers Gifts and Personalized Fabulous Finds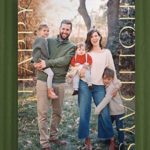 To send or not to send. That is the question. SEND! You might think your Facebook "friends" know what you've been up to this year, because you've posted it. But not everyone spends as much time scrolling their news feed as you might. All those updates and beautifully worded posts are not necessarily reaching those who care about you. Particularly the older generation, who didn't grow up with social media and don't care to figure it out now, would appreciate knowing that you thought enough of them to send a card and letter. You might be surprised to discover, when an elderly relative dies, among the things saved and cherished were cards and letters you took the time to send. While we tend to focus on the benefits to those who receive them, possibly the greatest benefit is to you, the sender. Spending time sharing a greeting with those you hold dear is a priceless gift. Frill Seekers Gifts will help you design and create a beautiful card to match your style, look, feel and budget. Schedule a private appointment or stop by to review the incredible selection of 2019 Thanksgiving and Holiday cards. You'll be glad you sent out greeting cards; after all, it is good for the soul! FrillSeekersGifts@cox.net. If it's personalized…it's from Frill Seekers!
(850) 460-2700
View online at FrillSeekersGifts.com.
Take Time to Chill or Glow
CRYO850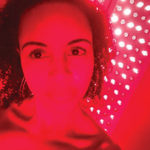 What makes the color red so special in Red Light Therapy? It's the light spectrum that actually penetrates the tissue down into the cellular level. CRYO850's Joovv whole body red light room provides a combination of the red spectrum and the near infrared spectrum. The bright red lights provide topical healing, boost collagen and elastin, diminish fine lines and wrinkles, help clear acne, rosacea, skin pigmentation issues and psoriasis. The red also counteracts all of the junk blue light from cell phones and computers. The near infrared light is where the real magic happens. This higher nanometer of red light actually penetrates through the tissue to the mitochondria. The process releases ATP energy, breaks apart triglycerides to release fatty acids into the bloodstream, helps eliminate excess nitric oxide and provides a long list of benefits to brain health and disease prevention. Recent studies even show progress in the reversal of memory issues associated with Alzheimer's and Dementia. Ten minutes a day with red light exposure can make all the difference in the world for whole body health! Stop by! "We'll leave the light on for ya."
(850) 279-4145
www.cryo850.com
Frostitution Should Be Legalized!
Smallcakes Destin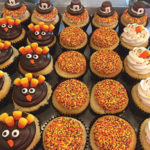 You can experience this cupcake heaven on earth with fanciful, flavorful frostings and a variety of cupcake flavors to suit every taste! Let Smallcakes do your baking this holiday season—custom cakes, cupcakes, cookie cakes, brownies, cupcakes-in-a-jar and more! For your special events, desserts and "wowing" family and friends, make it personal with custom edible logos and images to go on these amazingly tasty treats—large one or smallcakes. The buzz is all about cookie butter, salted caramel, pumpkin s'mores, rocky road, 13 signature flavors, gluten free cupcakes and pecan pie cupcake—moist, delish and delightful. Order gourmet cupcakes, custom cakes and tempting treats as seen on the Food Network and Cupcake Wars. You get them baked fresh, with up to 18 flavors to choose from, daily. Perfect for holiday parties, office or family gatherings and Christmas events! But don't hesitate to get one during the party, for they will be all gone!
(850) 460-7487
www.smallcakes.net
Dress Like You're Already Famous
Dressing Room Boutique & Art Gallery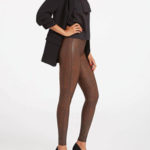 Sweater season is cozy, but sometimes it can leave your wardrobe feeling a little bland. Well, the looong wait is over! They're HERE! The new Spanx snakeskin print leggings! Spice your wardrobe up with these flirty and figure positive leggings and some statement pieces from the Dressing Room! Or pair your holiday wardrobe with a gorgeous blouse just waiting to meet you at the Dressing Room. Best known for classic style with a twist, the Dressing Room believes fashion evolves, but each person's style is innate, just like a star. Whether you're gift shopping for that classic fit or a modern twist for someone, all of the "fashionistas" on your list will adore a new favorite pair of shoes or accessories. Taking the guesswork out of fashion, the Dressing Room can help you pick out a party worthy top, Teddy Bear coat, oversized knit or this season's pattern trend. Oh, and don't forget the Spanx—a must in every color!
(850) 218-8776
dressing-room-boutique.shoptiques.com