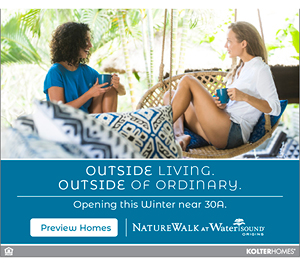 Did you know?
• 66% of Americans are considered financially illiterate.
• 78% of American workers live paycheck to paycheck.
• 17% of American adults are unable to pay their current month's bills in full.
• 25% of non-retired American have no retirement savings or pension whatsoever.
• 27% of American adults would need to borrow or sell something to pay for an unexpected expense of $400.3.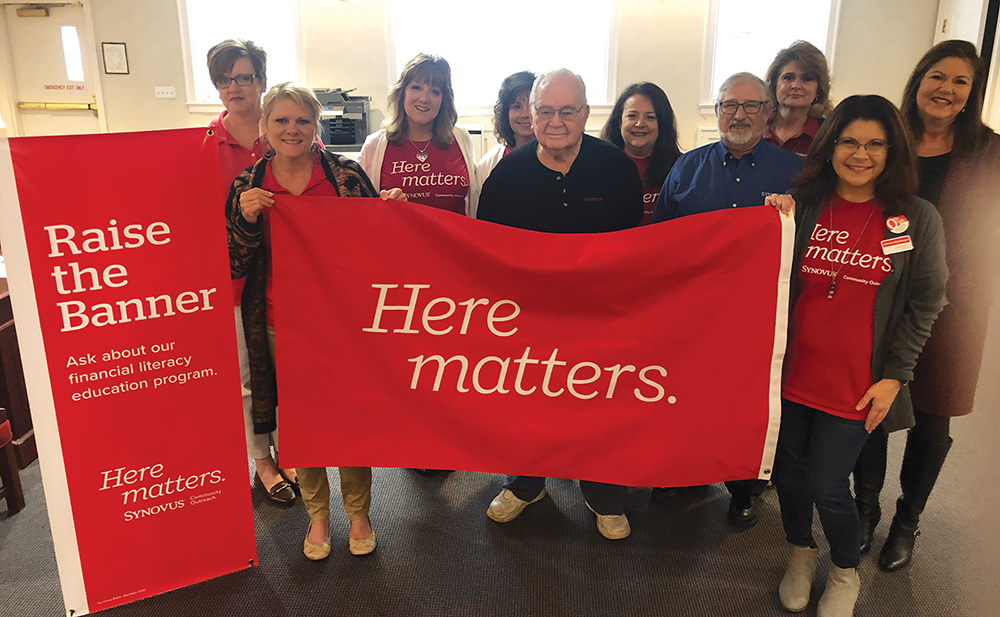 In light of these statistics, Synovus has introduced "Raise the Banner," the company's flagship financial literacy program. Recently, Nellie M. Schlachter, Vice President, Retail Market Manager, invited us to gather with Synovus Bank employees, partners and community leaders to help celebrate Synovus' new Here Matters Campaign, Raise the Banner, where "together, we will work on combating financial illiteracy in our communities," says Nellie. "At Synovus, we believe financial literacy is key to improving the quality of life for individuals, families and communities and understanding how to manage finances is an important part of that equation."
The new program will be established in all of their almost 300 branches across five states. All Synovus team members are encouraged to teach financial literacy classes in their own community. "That's a lot of communities that we are going to touch,' Nellie says.
Raise the Banner will educate individuals about financial concepts and principles so they're able to make confident financial decisions — and reach their personal and economic goals. Synovus will partner with schools, social service agencies, and other community organizations to educate individuals of all ages, from elementary school children to senior adults. The program will educate several segments, enabling team members to utilize their individual strengths when teaching classes. These segments are Youth, enlisted soldiers and transitioning veterans, domestic violence victims, inmate release and returning citizens, homeless, senior citizens and at-risk customers.
Synovus 2020 Raise the Banner goals are to:
• Teach at least 500 financial education classes
• Empower more than 7,500 individuals
• Log 2,000 financial literacy volunteer hours.
• Partner with 250 organizations, nonprofits and schools.
To complement the new program, a dedicated Raise the Banner page was established on the Synovus website. The page includes an informational video featuring Chairman and CEO Kessel Stelling, and Executive Vice Presidents Wayne Akins, Gloria Banks, and Alison Dowe.
"Financial illiteracy is a well-documented problem and a long-term challenge for individuals, communities, and the U.S. economy," said Stelling.
"The flag and banner are symbols of our commitment to our communities. It is a commitment to empowering individuals to make confident financial decisions and helping them reach their economic goals," says Nellie. "Synovus was built on a simple act of kindness more than 130 years ago, and we are known as the Bank of Here—Raise the Banner is about expanding what we do every day: improving lives and changing futures."
"I am so proud to work for a company that isn't just talking about the financial needs in our communities, but actually investing time, effort and money into this program so we can truly make an impact on those around us," says Nellie.