Our region's fully professional symphony orchestra led by Music and Artistic Director Demetrius Fuller presents a stellar lineup for the holidays!
Vocalist Chris Mann returns to the Sinfonia stage at Village Baptist Church on Fri., Dec. 14 at 7:30 p.m. in the annual Holiday Pops. Mann, whose crystalline voice garnered his place as a finalist on NBC's "The Voice," along with rave reviews in the lead role of the national touring production of "Phantom of the Opera," and two PBS full-length concerts: "Chris Mann in Concert: A Mann for All Seasons" and "Home for Christmas," will join forces with Sinfonia's full orchestra for a most magical concert of the holiday season, perfect for the entire family. Tickets range from $29.50 to $55 per person.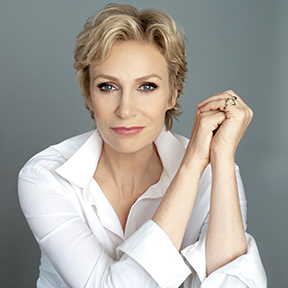 Sinfonia's annual gala event will be held on Tues., Dec. 18 at The Henderson: A Beach & Spa Resort, and will feature singer/actress Jane Lynch. Lynch is an Emmy and Golden Globe-winner for her portrayal of Sue Sylvester on "Glee," and is currently the two-time Emmy Award-winning host of NBC's "Hollywood Game Night." For "A Swingin' Little Christmas," Jane brings along Kate Flannery (NBC's "The Office"), Tim Davis ("Glee"), and The Tony Guerrero Quintet for the jazziest musical holiday concert you'll ever experience. The evening begins at 5:30 p.m. and includes VIP pre-concert reception, dinner and the performance. Tickets range from $275 – $500 per person. Single tickets and tables of 10 are available at sinfoniagulfcoast.org.