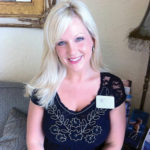 By Krisy Anderson
As we practice social distancing, many of us might be enjoying the no makeup days, that is, until a Zoom conference call hits our calendar! So, better to stay in a routine and take this extra time to keep that fresh-faced glow until we can get our next facial.
Surprisingly, it's not only about what to apply to your face between appointments:
Make sure you're getting plenty of quality sleep. Without it each night, your body and skin (your largest organ) cannot repair, rest and restore.
Even at home, create a balance between work, play and rest. You need times of refreshing and rest, even in small ways, that go a long way to helping you maintain facial radiance.
Take this time to re-calibrate. I start my day by drinking hot lemon water, which is also an immunity booster. Or create a simple ritual each day, such as brewing a cup of tea— a fantastic way to hydrate, too. Cleansing, toning and hydrating, for example, morning and evening, is also a beneficial ritual.
Try your best not to touch your face. Touching your face with unwashed hands is one of the easiest ways to spread the coronavirus. But another reason you should try to keep your fingers away from your face is this stressful environment may promote acne breakouts.
Use the right products. Topically you want to keep it simple. At the spa, we work to always maintain the skin's natural barrier. Your at-home products should be efficient naturally—ones which support your wellness from the inside out.
Even though Beverly Hills Day Spa is temporarily closed due to COVID-19, as owner, I'm trying to help our clients continue their self-care from home. So, we're continuing to offer our Aloe Source products as a solution.
I chose these unique Aloe Vera cleansers and serum, because they are designed to treat a variety of skin concerns for all facial skin types. Our Paraben-free line was created by pairing stabilized Aloe Vera with effective ingredients, such as peptides, vitamin C and plant stem cells—all designed to enhance your inner and outer beauty and to shield against visible signs of aging, like fine lines, wrinkles, loss of firmness and skin discolorations. They're safe for all skin types, especially those suffering from environmental damage. I've carried these in the Spa for about six years and have witnessed great results.
Men and women—it's important to cleanse, tone and hydrate twice a day and soon it will become a part of your routine. During this time at home, we can effectively relax and make the time. It's proven the better we look and feel, the more productive we are.
Available for pickup during normal business hours, visit www.beverlyhillsdayspa.com or call me at (850) 654-8544 for delivery. 114 Palmetto Dr., Suite 6, Destin, 32541, on Tuesday – Saturday 10 a.m.- 5 p.m.