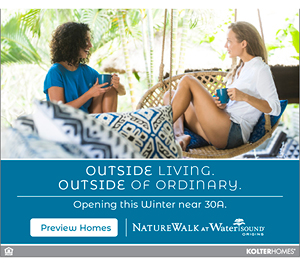 Whether you're single or in a relationship, Valentine's Day is one of those holidays that is easily overlooked. With so many great Valentine's Day events happening in Destin all month, you're sure to find some way to have a great time. We've detailed a list of romantic experiences, parties, speed dating events and more to help, each an over-the- top experience you can only find in our beautiful paradise!
Deep Sea Fishing
Why not experience the one thing that Destin is famous for, "the world's luckiest fishing village?" Deep sea fishing with your sweetie for Valentine's Day is a must! Check out www.Destin-Fishing-Fleet.com, call (850) 837-1995, or www.CharterBoatOuttaLine.com, (850) 837-2320 for reservations.
A "COOL" Experience at CRYO850
Ready for something unique and a bit different this Valentine's Day? Go on over to Destin's CRYO850 and the two of you can experience a CRYO session together for $47, with a BOGO offer valid through Valentine's Day. Call (850) 279-4145 for more information.
Valentine's Day Funk Bash at the Boathouse Oyster Bar
Get your party on at the Boathouse Oyster Bar for a Valentine's Day bash! The Shakedown will be on stage beginning at 8 p.m., with live music all night. Food and drink specials are available, and everyone is welcome – All singles and couples!
Romantic Couples Massage
Inhale, exhale and let it all go! It's time to relax this Valentine's day. Check out a romantic couples massage for the two of you, complete with champagne and chocolates at Destin's Beverly Hills Day Spa, (850) 654-8544. At Hand & Stone Massage and Facial Spa in Destin, enjoy free added enhancements to your massage, call (850) 462-5603 for more details.
Romantic Sunset Sail
Enjoy a romantic sail and take in a breathtaking view of the sunset over the Gulf of Mex- ico this Valentine's day. Check out www.sailingindestin.com or call Captain Pam Kane at (850) 368-5921 for more information. Afterwards, enjoy a moonlit walk on the beach in paradise with white sand underfoot, the comforting sound of waves and your sweetheart's hand.
Roaring 20s Valentine's Masquerade at Enlightened Studios
Enlightened Studios proudly presents The Roaring 20s Valentine's Day Masquerade on Friday, February 14th, at 9 p.m. Roll up with your sweetie dressed for a Gatsby-style shindig with a festive, freaky, or functional mask to spice up the night. Don't have a sweetie? Well this could be your chance to find love in disguise…or bring your entourage for some IG-worthy photo-ops. Cover is $10 at the door and the party starts at 9 p.m. with live music and drink specials – And they're giving away $100 CASH PRIZE to the BEST DRESSED COUPLE at the end of the night! 142 Miracle Strip Pkwy. SE, Ft. Walton Beach.
Lulu's Tropical Vow Renewal
Want to recapture the magic of your wedding day? Check out Lulu's for the second annual Tropical Re-Union Vow Renewal. Join in with other couples and enjoy complimentary wedding cake, flowers for the bride, a renewal ceremony, a champagne toast, and certificates of reunion. Dance and sing to love songs and enjoy the beautiful scenery of the Choctawhatchee Bay. Prizes will be awarded for Best Dressed, Longest Married, and Shortest Married. Your personal love story will be the center of this adventure which is held on Saturday, February 8th at 2 p.m. Visit lulubuffett.com or call Billy Claus at (850) 710-5858.
Speed Dating at Enlightened Studios
Looking for new REAL friends or want to make a REAL love connection? Cupids Connection Speed Dating Event is for you. This speed dating event is like no other, as they offer a fresh, fun and innovative way to mix and mingle. The event begins at 6 p.m. on February 14th, tickets are $20 and include one beverage; you can purchase at the door with cash only, or online and is a fundraiser for Maggie's Lyme Journey Medical Expenses. Please see their Facebook Page for details!
Destin Harbor Sunset Tiki Cruise
If you're looking for a unique experience for your special someone, the Sunset Tiki Tour is all romance. Bring your favorite snacks and beverages and relax as Destin Tikis takes you on a cruise through the aquamarine waters of the Destin Harbor, floating and witnessing a breathtaking sunset to remember. Call 850-200-0573 or visit cruisintikisdestin.com.
Fun For The Young At Heart
With mini-golf, go-karts, bumper rides, tot rides, and big thrills like bungee jumping and sky flying, you'll have plenty of flutters and laughs at The Track Family Recreation Center. Great for couples of all ages—an adventure for memory-making this Valentine's Day! Visit funatthetrack.com, Destin location or call 850.654.4668.