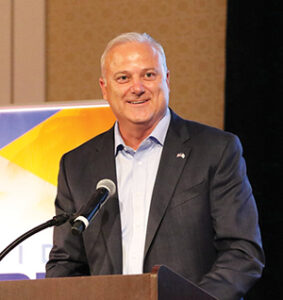 Mel Ponder doesn't just talk conservative values – he lives them in every walk of life – family, faith, freedom, honor, opportunity, generations and heritage. For Rep. Ponder, faith and family come first: he has raised three children with Mona, his wife of almost 30 years, and helped establish the Destin Week of Blessings. He and Mona have dedicated themselves to our communities, serving on the boards of many ministries and nonprofits in Okaloosa County.
As an advocate, Rep. Ponder has brought his principles to the business world, too, having started his own small business to train and support local marketplace leaders, business owners and individuals, as well as pastors, ministers and others of faith to make a difference in their communities.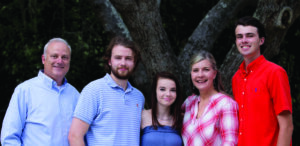 He also worked hard to become a leader in various industries including regionalization, real estate, small business ownership, food/hospitality, retail, sales, marketing, nonprofit and the real estate finance industries. This experience helped him serve effectively as Mayor as he gained the values of leadership, making tough decisions and taking responsibility.
Prior to launching Business Empowered, Rep. Ponder also served as the Dir. of Regional Marketing Programs for the Florida Restaurant & Lodging Assoc. and as the Exec. Dir. of Coastal Vision 3000/THE Beach. With Coastal Vision 3000, Rep. Ponder helped in the creation and establishment of a branded destination for the Northwest Florida Gulf Coast region and served on the team that helped bring Southwest Airlines to Northwest Florida.
From 2002–06, he served the City of Destin as a Councilman. It was during this time that Rep. Ponder was instrumental in helping initiate the Week of Blessings, an annual event that unites pastors to pray blessings and protection over the Destin fishing fleet, children, youth, families and businesses. With sights to serve further, Rep. Ponder was then elected Mayor of Destin.
Rep. Ponder is currently serving Okaloosa County and the state of Florida (the 17th largest economy in the world), with a 2nd term as District 4's State House Representative, advocating strong conservative principles, especially when it comes to balancing the budget, fighting for our military, and shrinking the size of government.
A Florida native, Rep. Ponder wants to continue serving Okaloosa County by becoming County Commissioner of the 5th District. Mel says he wants to continue to promote strong conservative principles, while continuing to serve the people of Okaloosa County with all of the dignity and grace he devotes to his life's ministries.
In this role, Mel notes his value pillars as family, faith, freedom and forward. Perhaps that's why preserving and protecting our family values, honoring the faith based community, balancing the budget, protecting our freedoms, supporting our military, improving transportation infrastructure, strengthening our workforce development including expanding educational opportunities, are issues he will be addressing at the forefront.