By Daniel Jones, Norton Insurance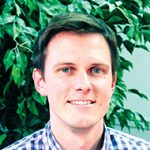 It's no secret our economy relies heavily on the hospitality industry, but there are plenty of secrets Property Managers (PMs for short) keep to themselves. It's for your own good; you really don't want to know every time they have to clean suntan lotion out of the microwave. PMs quietly keep the gears of our town greased and we want to honor those brave men and women by sharing some of their stories.
"Short Term spring break rental… college students put TONS of LIVE crawfish in the pool!! The cleaners went to clean for the next guests and got quite a surprise."
"One spring break some college kids checked-out of a beach house. The cleaner kept saying it smelled like pee in the master bathroom. Well, I guess whoever stayed in that bedroom couldn't make it the additional two feet to the bathroom and peed in the dresser drawer. It soaked into the wood and we literally could not get the smell out.. It smelled horrible."
"They always bring more people than are allowed. It's a dead giveaway when '4 adults and 2 kids' go through 30 towels in two days and ask for more. When I came by to drop off more towels, I saw like 25 suitcases and 40 people in the house. They told me, 'oh they are just staying down the road'. Sure they are."
"I once had a renter demand someone come and clean behind the fridge. I have no idea what they were doing behind the fridge or why it was so urgent."
"I had a girl come to the office to check-in that was clearly college age. I looked up the reservation under the name she gave me, but it was definitely not her. We have a strict no-one-under-25 rental policy and when I asked for her ID she said she forgot it and tried to pass it off. I called the number on the reservation and it was her mom who had booked the reservation. I told them unless an adult could physically be there, they would have to find somewhere else to stay. The girl was too embarrassed to argue after that."
"People ask for refunds when the weather isn't perfect, even if they have been here all week. Do they skip mortgage payments when they aren't home?"
It certainly brings new meaning to "renters insurance." Give us a call if Norton Insurance can do anything for your rental! Some may call them local heroes, but we know them as the Property Manager next door. Thanks for all you do and for your contribution to this article!