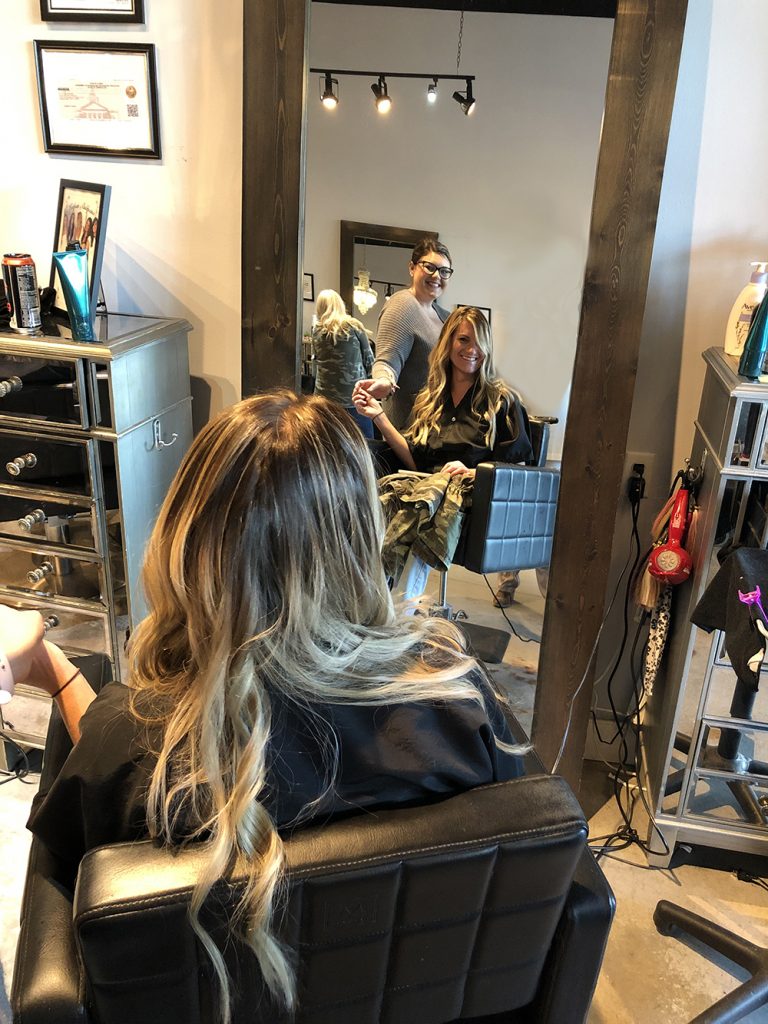 It's a beautiful thing when a career and a passion come together. Those words resonated with me loudly, the more I got to know Adrianne Brackett, the owner of Pure & Couture Salon. "For me, it's not just about making our clients look and feel beautiful," says Adrianne. "It's about educating and sharing my knowledge with my team of stylists and our community."
Adrianne and her husband Patrick relocated to the Destin area in 2005 with their two boys, now aged 6 and 11. She was finally able to take her career to the next level in 2010, when Pure & Couture opened in the City Market Bayside shopping center. While going into its 10th year in business, Pure & Couture has expanded its service offerings to meet the needs of its guests by opening a salon location this past year. Besides hair and makeup, they also now offer facials, massage, lash extensions, spray tans and waxing.
With over 16 years in the industry, she knows what it takes to build a successful career and business. Her work has been featured in magazines; she has had the opportunity to work with celebrity stylists on photo shoots and other projects; and she was an educator with Paul Mitchell for over five years before stepping away to work on her business. She is not only known for customizing beautiful cuts and color, she also goes beyond the chair to teach and empower stylists and others around her to reach their highest potential. Adrianne gives back to her community continuously and encourages each stylist she mentors to do the same thing. She leads by example, keeping her team involved in community events all year long.
Pure & Couture has always strived to be a boutique salon, offering a unique experience to make their guests feel welcome. "Most guests say, 'the atmosphere feels different,'" Adrianne shares. "I tell them, it's because we love our stylists, therapists, and guests like family. Always have, always will. Our relationship with our guests means everything to us. Whether they come seeking a product or a service, we want them to experience the absolute best every time they visit the salon."
Or, even when they're not visiting the salon. Adrianne's stylist team takes it to the next level by offering on location services for weddings and other events. The girls will bring luxury bridal services to you, offering hair and makeup services in a location that is most convenient for the client. "My passion to educate and help others has always been there," she says, "I love watching my stylists learn, grow, and succeed in their own careers. We're a team." Spoken by a true leader, Adrianne and her growing team are truly an asset to our community.