Matt Demoreski started working for Poppy's Restaurant Group when he was 17. It was supposed to just be a summertime job. "I came here with my buddies and never left," stated Demoreski who is now Chief Financial Officer for Poppy's, and a partner.
Demoreski is originally from New Jersey, His family moved to the panhandle when he was five, and he grew up in Niceville. He has worked for Poppy's his whole adult life. "I fell in love with it. I went off to college for a little while and I came right back because this is what I love to do, " said Demoreski.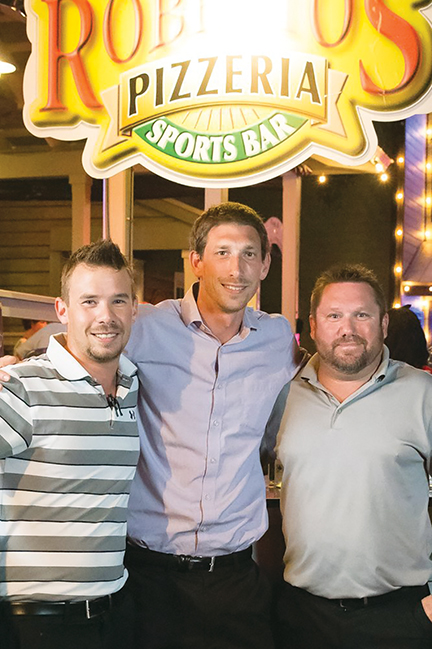 He likes to learn everything there is about operations, as well as the equipment. If something is broke, he'll take it apart, try to fix it, and put it back together. If he can't figure it out, he'll call someone to fix it, and learn how to fix it. "He can cook every dish in this [Poppy's Crazy Lobster] kitchen. He can build a building that looks just like this. He learns, self teaches himself everything about it. There's not a part of this building that he doesn't have something to do with everyday," said AJ Tusa, aka "Poppy," the restaurant group's owner.
Tusa has been in the restaurant business for 46 years, and his family has been in the restaurant business since 1905. He opened several successful restaurants in New Orleans before moving to the Emerald Coast to retire in 2000. Retirement for him included opening and operating the first restaurants in Sandestin. These now include Hammerhead's Bar and Grille, The Crazy Lobster and Roberto's Pizzeria.
Poppy's Restaurant Group believes success comes with treating every customer with the level of respect you'd give your mother. It's about giving guests a great experience "from the first hello to the last goodbye," stated Demoreski. People come back year after year to vacation here, and they also come back to Poppy's year after year. "We see generations of people that come back here," added Tusa.
Tusa believes the staff also makes Poppy's Restaurant Group successful. A lot of employees have been around for years, and if they've left, they've come back. Tusa believes in constructive criticism that helps build and grow employees, and believes in helping employees when they might be facing difficult times. "We just treat our employees differently," he said. "We're more like a family. We care about our people."
Demoreski is an example of such loyal employees. He burned his foot in a kitchen accident shortly after starting. When he healed, instead of finding employment elsewhere, he came back to Poppy's and asked if he could have his job back. Tusa saw something in him at that time. "Matt started as a summer worker and is now a partner in a company, and that don't just happen," said Tusa. "It was just a lot of hard work," stated Demoreski. "I learn new stuff every single day. He [AJ] teaches me constantly."
To experience Poppy's Resturant Group first hand, you can visit Poppy's Hammerheads Bar and Grill for seafood and burgers, Roberto's Pizzeria and Sports Bar for Italian, or Poppy's The Crazy Lobster for New Orleans fare. All are located in The Village of Baytowne Wharf in Sandestin.