By Christine Fox, co-owner Destin Pilates and Aerial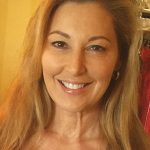 What do Tiger Woods, Rocco Medicare, Phil Mickelson, Carin Coch, Annika Sorenstan, Camilo Vilegas, Richard Beem, Butch Harmon, Betsy King, David Duwal and Keli Kuehne all have in common besides being golfers? They all do Pilates to improve their golf game!
Why Pilates? Golf and Pilates focus on individual development. They are compatible and similar. It is more than exercise; it is neuro-muscular reprogramming and it is progressive.
Here are four good reasons to use Pilates to improve your golf game:
1. Pilates will strengthen your core muscles. This overall strength can help improve your golf swing. It increases your ability to stabilize your body and your ability to initiate movement from your core.
2. Pilates will increase your flexibility. It will allow you more mobility in the spine and more flexibility in your muscles so you can get more rotation. As every golfer knows, more rotation in your body gives you a more efficient and powerful golf swing.
3. Pilates will improve your concentration. Pilates uses concentration as a founding principle. Every movement requires you to concentrate on exactly what your body is doing. This concentration is a skill that will improve your practice. This will allow you to fine tune your golf swing and make the most out of your game.
4. Pilates will balance your body and help prevent injuries. Pilates exercises promote uniform development of all the muscles in the body. You will be creating balance in your musculature to prevent overuse injuries, which is common for serious golfers.
Most golfers don't realize is that Pilates works on creating a lot of strength. They usual see themselves getting more mobility and strength simultaneously. Pilates works in functional movements and your will also notice that your simple daily tasks are easier to perform.
The golf swing is a complex, biomechanical movement. Pilates is going to teach you how to gain control and activate the muscles in your body. Once you do that, you start finding the ability to disassociate your upper half from the lower half of your body, and will gain more stability in your lower body to be able to help with your golf swing.
Golf is such a mental game as well as physical and Pilates helps with the mind body connection. There is a lot of concentration doing Pilates to learn how to activate specific muscle groups and work them properly. This helps the golfer to stay tuned to the mind body connection when playing the game.
Pilates is a method that has been proven to increase strength, flexibility, mobility and balance. There are no prerequisites for golfers to do Pilates. It is for everyone! All golfers want to improve their game and any tool to achieve that goal. Just be open-minded and give Pilates a try. All you might lose is a few strokes off your game!
To train with Christine at Destin Pilates and Aerial, call 305.588.3370.
Located at 36150 Emerald Coast Parkway, Suite 108, Destin.