The 8th Annual Paddle at the Porch Sponsored by Destin ER will be held on Saturday, Aug. 17, 2019, beginning at 9 a.m.
Paddle at the Porch is held behind one of Destin's most loved restaurants, The Back Porch Seafood & Oyster Bar. The event features a Kids' Fun Paddle, 1-Mile Beginner Ride, 3-Mile Recreational Race and 6-Mile Elite Race. Races will be followed by awards.
Race Start Times
9 a.m. – 3/6-mile races start
10:30 a.m. – 1-mile race starts
11 a.m. – kids' fun race (for ages 12 & under only) starts
Awards for all races will begin directly after the last race.
Awards
Awards will be presented to the 1st, 2nd, and 3rd place overall winners, as well as the 1st place winner for 50+ in several categories. The top boy and girl in the Kids Fun Paddle will be awarded.
Registration
Registration is open on Paddleguru.com or you can download and return the brochure. Pricing is as follows:
1-Mile Beginner – $35 until Aug. 16 / $45 on Aug. 17
3-Mile Recreational – $40 until Aug. 16 / $50 on Aug. 17
6-Mile Elite – $55 until Aug. 16 / $65 on Aug. 17
Kids' Fun Race – $12 (This price does not include a race shirt.)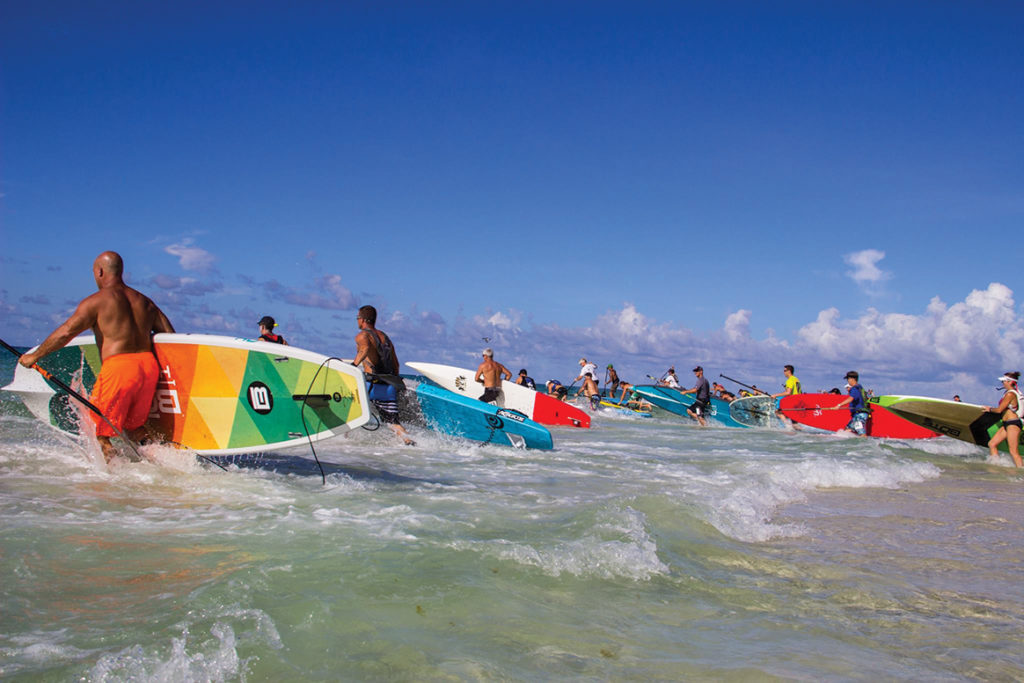 Racer Welcome Party
Race partner BOTE is welcoming racers with a party from 4 – 6:30 p.m. on Friday, Aug. 16, at the Destin headquarters, located at 383 Harbor Blvd. Catch up with racers old and new, and enjoy food and beverages. Packets will not be available for pick up here.
Race Packet Pickup
Packets are available for pick up at the Destin Chamber, located at 4484 Legendary Drive, Suite A, in Destin, on Friday, Aug. 16, from 9 a.m. – 4 p.m. They may be picked up the day of the race beginning at 7 a.m., at The Back Porch.
Follow Facebook.com/PaddleAtThePorch for event details.