OAA), the officially designated non-profit arts agency for Okaloosa County, would like to thank all of the Okaloosa County School students that participated in the 9th annual OAA Okaloosa County School Poster Contest. Although the Alliance was unable to make everyone a 1st place winner, all 229 entries were on display at the OAA Poster Reception recently at the Young Philosophers Society. Participating schools included Rocky Bayou Christian School in Niceville & Destin, Crestview High School, Liza Jackson Preparatory School, Edge Elementary, Destin Elementary School, NWFL Ballet Academie, Lewis Elementary, Lotus Learning & Arts Center, Shalimar Elementary, Youth Village, Infinite Grace Autism Academy, homeschool, Florosa Elementary, and Plew Elementary School. For a full list of winners, please visit https://www.okaloosaarts.org/news—events.html.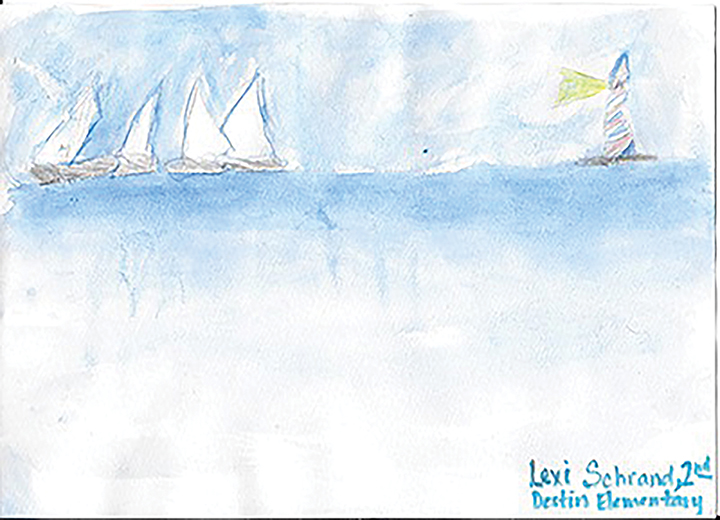 OAA invited all Okaloosa County School students to participate in the contest with the theme of "Summer Fun." Students were able to create on paper with markers, pencils, paint, pastels, charcoal or crayons. There was a 1st, 2nd, and 3rd place winner for three elementary school students (K-4), for three middle school students (5-7), and for three high school students (8-12) in Okaloosa County. Each 1st place winner received a $75 gift card generously provided by Eglin Federal Credit Union, each 2nd place winner received a $50 gift card and each 3rd place winner received a $25 gift card. Additionally, the 1st place winners' artwork was published in the OAA newsletter and is posted on the OAA website.
Held each year, any Okaloosa County School student can enter through an Okaloosa County School or as an individual student. OAA's mission is to support and promote art and culture in Okaloosa County. Visit okaloosaarts.org for more information.