By Maurice Stouse, Financial Advisor and Branch Manager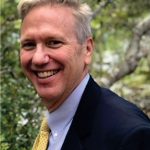 The United States has become the fourth largest exporter of natural gas in just the last three years. The world's demand for more clean-burning energy continues to grow and this trend has continued to spur exploration and development of natural gas in the U.S. Overall energy production in this country has increased more than 140% in the past 10 years alone. Why is all of this happening? Consider that as world's demand for more clean energy continues to spike and thus exploration and development of natural gas in the United States, the use of coal to fire electricity-generating plants has continued to decline in the U.S. and most recently, China. Importantly, advances have made it possible for exploration companies to find and release significantly more natural gas most notably through shale.
When you add all of this up, you begin to understand the significant growth in the production and transportation of natural gas not only in the US, but across the world. In order to make natural gas more readily transferrable and exportable producers have continued to innovate with the liquification of natural gas (called LNG for liquified natural gas). President Trump was recently in Hackberry, LA to tour one of the newer LNG export facilities that has sprung up on the Gulf Coast. With such a significant increase in supply and with the technological advances, the prices for natural gas have been somewhat restrained but the production increases continue all across the country and the world.
There are other reasons natural gas has gotten so much attention. Manufacturers report greater productivity through the utilization of natural gas. Three years ago, the National Association of Manufacturers reported that natural gas was strengthening manufacturing growth and employment. Also, many public transportation buses and cars are now run on natural gas as well. And one major manufacturer of oil for automobiles now boasts natural gas as the source for its synthetic oil for your car.
So, what should investors consider about managing their wealth? First, the positive impact on productivity for U.S. manufacturers should be considered again. Next, if there is a greater appetite for risk, look at companies in the energy sector and focus particularly on those that do some or all these things. There are stocks of individual companies as well as mutual funds and exchange traded funds that an investor might want to consider.
Whenever making decisions for managing your wealth be sure to do your research and or work with an advisor to help you formulate and execute a strategy.
Maurice Stouse is a Financial Advisor and the branch manager of the First Florida Wealth Group and Raymond James and he resides in Grayton Beach. He has been in financial services for over 32 years. His main office is located at First Florida Bank, 2000 98 Palms Blvd, Destin, FL 32451. Branch offices in Niceville, Mary Esther, Miramar Beach, Freeport and Panama City. Phone 850.654.8124. Raymond James advisors do not offer tax advice. Please see your tax professionals. Email: Maurice.stouse@raymondjames.com.
Securities offered through Raymond James Financial Services, Inc. Member FINRA/SIPC, and are not insured by bank insurance, the FDIC or any other government agency, are not deposits or obligations of the bank, are not guaranteed by the bank, and are subject to risks, including the possible loss of principal. Investment Advisory Services are offered through Raymond James Financial Services Advisors, Inc. First Florida Wealth Group and First Florida Bank are not registered broker/dealers and are independent of Raymond James Financial Services.
Views expressed are the current opinion of the author and are subject to change without notice. Information provided is general in nature and is not a complete statement of all information necessary for making an investment decision and is not a recommendation or a solicitation to buy or sell any security. Past performance is not indicative of future results. Rebalancing a portfolio may cause investors to incur tax liabilities and/or transaction costs. Dollar cost averaging involves continuous investment in securities regardless of fluctuation in price levels of such securities. An investor should consider their ability to continue purchasing through fluctuating price levels. Such a plan does not assure a profit and does not protect against loss in declining markets. The payment of dividends is not guaranteed. Companies may reduce or eliminate the payment of dividends at any given time. Investing always involves risks and you may incur a profit or a loss. No investment strategy can guarantee success.
Holding stocks for the long term does not insure a profitable outcome. Diversification and asset allocation do not ensure a profit or protect against a loss. Every type of investment, including mutual funds, involves risk. Risk refers to the possibility that you will lose money (both principal and any earnings) or fail to make money on an investment. Changing market conditions can create fluctuations in the value of a mutual fund investment. In addition, there are fees and expenses associated with investing in mutual funds that do not usually occur when purchasing individual securities directly. An investment in a money market mutual fund is not insured or guaranteed by the Federal Deposit Insurance Corporation or any other government agency. Although it seeks to preserve the value of your investment at $1.00 per share, it is possible to lose money by investing in the Fund. A fixed annuity is a long-term, tax-deferred insurance contract designed for retirement. It allows you to create a fixed stream of income through a process called annuitization and provides a fixed rate of return based on the terms of the contract. Fixed annuities have limitations. If you decide to take your money out early, you may face fees called surrender charges. Plus, if you're not yet 59½, you may also have to pay an additional 10% tax penalty on top of ordinary income taxes. You should also know that a fixed annuity contains guarantees and protections that are subject to the issuing insurance company's ability to pay for them. Investing in the energy sector involves special risks, including the potential adverse effects of state and federal regulation and may not be suitable for all investors.