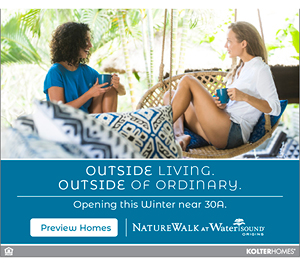 By Lauren Gall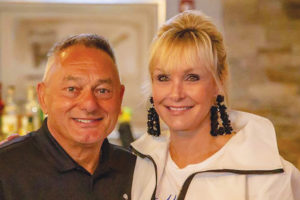 Insurance Zone (IZ), headquartered in Miramar Beach, is a full service commercial and personal lines independent insurance agency. IZ specializes in designing insurance programs for coastal exposures along 30A and 98, Destin, Miramar Beach, Inlet Beach, Panama City Beach, Pensacola, Tampa and Atlanta.
Led by co-owners and co-founders, Joe and Lea Capers, the agency provides competitive and comprehensive coverage for home, auto, business, life and long-term care policies. They say that having a great working environment is the key to their success. 'Our personalities and strengths are almost polar opposites, so we complement each other well. We wake up every day excited about the opportunity to do our work in this beautiful and giving community,' says Joe.
Recognized for their colorful and fun personal service and professional style, the Capers truly make their work day a family experience. Their pups, Izzi (named after the company) and Buckeye (Ohio State fans, anyone?), accompany them to the office every day. But, the success of Insurance Zone is not solely based on the efforts of Joe, Lea and the pups; every person who works at IZ is part of the family. 'Being a success for us means offering great products and exceptional service to our clients, while maintaining an inviting atmosphere for our clients and staff,' says Joe. The Capers and their staff believe that energy comes from working not only as a team, but as a family unit.
Celebrating more than 150,000 pens shared in our community, Insurance Zone was voted Best Insurance Firm by VIP Destin Magazine eight years in a row and Best Customer Service for three of those years, and Best Insurance Firm by Emerald Coast Magazine for the past three years. This makes IZ the only local insurance agency ever to be voted BEST by both publications. IZ was also Walton Area Chamber's 2018 Small Business of the Year. The company is well known for their annual Chamber Business After Hours, with partners Rum Runners and Showtime Events. Save the date for the 11th annual event on Nov. 21 at Rum Runners.
Joe, Lea and the IZ team also believe strongly in community involvement. Joe is Board Chairman of Alaqua Animal Refuge and serves on the board of The REP. He is a member of the Sacred Heart Charity Golf Classic Committee and the MORE Men's Group at Resurrection Catholic Church. Lea is Chair of Alaqua's annual Sip N Shop fundraiser, a part of the Chi Chi Miguel Weekend. They love playing at the Santa Rosa Golf and Beach Club.
So, to 'Get in the Zone,' on the Emerald Coast, look to IZ and Get Covered.
For more information about Insurance Zone, visit www.ins-zone.com, call 850.424.6979, or find them on Facebook/Insurance Zone.