ROCKERS, a Destin-based Youth Climbing Club presented by locally-owned Rock Out Climbing Gym, gave impressive showing at USA Climbing sanctioned event. In their second year of competition, Rock Out Climbing Gym's ROCKERS traveled to High Point Climbing in Birmingham, Ala., for the first event of the 2019-2020 season. The competitive climbing club is the only of its kind in the local area and is made up of 11 teammates, four of which are returning from last year. Team members are from home-school, public school, private school, and live from Pensacola to Panama City, although the majority of the ROCKERS are from Okaloosa County.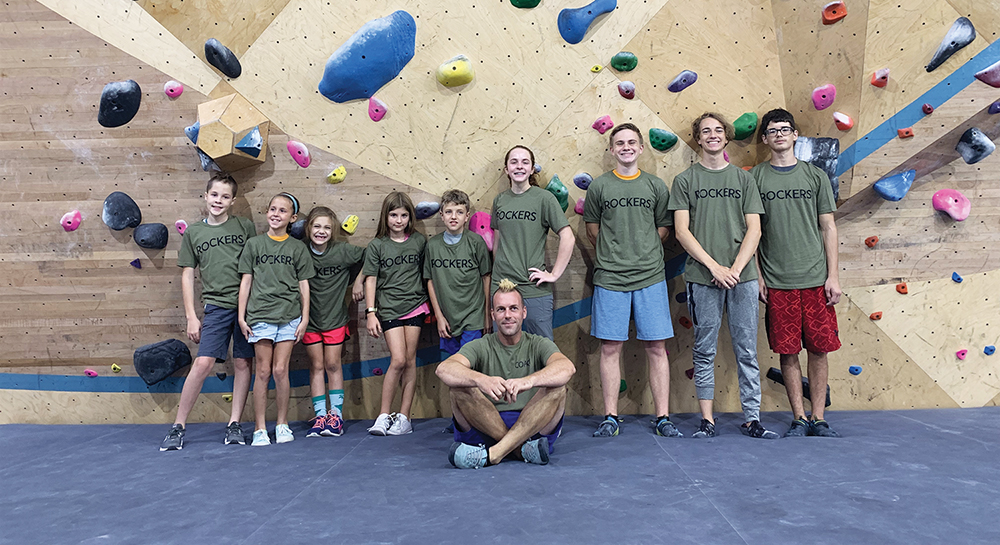 The competition brought together climbers from USA Climbing Region 601, comprised of Georgia, Alabama and Florida youth.
​The ROCKERS also competed on Nov. 2 at The Edge in Jacksonville followed by Nov. 9 at Treadstone in Columbus, Ga. On Nov. 16, the competitive team climbed at their home gym when Rock Out Climbing Gym hosts its annual Thankssending Competition. Youth competitors are required to place in the top 10 in two local climbing competitions to qualify for regionals.
Dan Hilton has three children who compete with the ROCKERS team. "I've seen a huge improvement in my kids' health, both physically and mentally. They are much stronger and confident individuals. My younger kids love cheering them on at completions and look forward to when they can join the team."
The ROCKERS competitive team is open to members and non-members. Those interested in joining are encouraged to participate in one of Rock Out Climbing Gym's Youth Climbing Clubs before venturing into the competitive team. If a youth has not participated in a Rock Out Youth Climbing Club, they are required to try out for the team.
For more information, gym hours and upcoming events, visit www.RockOutClimbing.com. Daily, weekly and monthly recurring memberships are available and the gym offers youth, military and family discounts.