By Rita L. Sherwood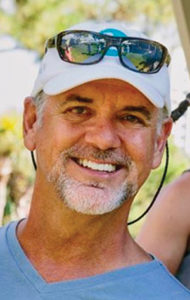 A local Fort Walton Beach native who had 24 years experience in engineering decided to open The Broken Egg Café in 1996 in a century old cottage in Old Mandeville, Louisiana, of all places. When asked why he wanted to get into the restaurant business, he says, "I never got good service and the food was always greasy." Memories of his mom cooking with love and how that pleased everyone, coupled with the subpar quality of food and service, inspired him to do it better. After extensive research of the top breakfast and brunch recipes, some tweaking, and the addition of a liquor license, his dream of opening a more upscale breakfast, brunch, and lunch concept was realized. After just four months of business, 2 hour waits were acceptable, and local residents lined up to taste the award-winning menu.
Fast-forward two years, Ron green convinced his brother to partner up and open the first Another Broken Egg in Miramar Beach, and the rest is history.
Realizing that franchising was his path to success, Ron trademarked the name, hired a franchise attorney and a marketing expert to kick start the process. From 1998 to 2002, he opened three more licensed restaurants and then launched Another Broken Egg of America, Inc. as a national franchise company.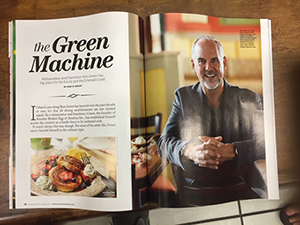 To date, there are 68 Another Broken Egg restaurants across 18 states, with another 6 openings in the near future. They're the largest franchisor in the country for a breakfast, brunch, and lunch concept with a full liquor license. Ron says, "I never got into the restaurant business to make money, I just wanted to please people and elevate their dining experience," and that he does.
Ron always wanted to open a beach bar/restaurant, and he got his opportunity in 2014. Taking over the old Elephant Walk in Sandestin, and after a complete renovation, he opened The Beach House, a casual, "come as you are straight from the beach," restaurant in Sandestin. Here it's all about fresh fish, refreshing cocktails, and live music with a killer Gulf front view. As Ron says, "People will always come back if you treat them right." Sounds like this local man has the recipe for success.
Check out the award winning best breakfast on the Emerald Coast (2000-2018), Another Broken Egg, at Grand Boulevard and the Village of Baytowne Wharf and the Gulf front restaurant, The Beach House in Sandestin. You won't be disappointed.