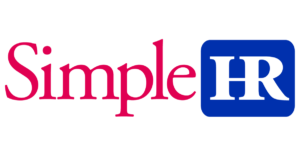 Managing an organization is a full-time commitment and a business owner's top priority. The day to day can become easily consumed by administrative responsibilities, vast amounts of paperwork, government compliance and detailed accounting. Unless your business specializes in these areas, that does not leave much time for the heart of your business model.
For the past 18 years, locally owned and operated, SimpleHR has made it their mission to relieve these complicated burdens. They focus on human resource needs so their clients can focus on building their businesses. As a Professional Employer Organization (PEO), SimpleHR provides employee management solutions and administrative relief for small to mid-sized business owners.
What is the secret to their success, particularly during such unprecedented times? If you ask SimpleHR President, Bill Lindsley, putting people first and establishing a strong corporate culture has built a strong and lasting foundation, "SimpleHR is blessed with an outstanding team of professionals. We are thankful for their remarkable efforts during such an unparalleled time in our history. We are equally thankful for the loyalty of our clients that entrust our expertise to help navigate life's celebrations, as well as difficulties. And for the last 18 years, we have been grateful to call this amazing community home. Working collectively, our team, clients, and community have overcome past adversity, will successfully manage today's challenges, and look forward to facing the future together."
What can a client expect from a relationship with this community partner? A dedicated account representative who is based locally and a team of certified experts available day or night, providing quality services that meet the initial and ongoing needs and expectations of their clients. The team at SimpleHR breaks it down in three manageable categories.
Simple Payroll
SimpleHR provides accurate, reliable payroll services. A team of experts has the knowledge of all applicable laws that govern compensation. They effectively administer your payroll, report payroll taxes, and deliver timely paychecks to your employees.
Simple Benefits
SimpleHR meets the specific needs of a small to medium-sized business. A team of benefits experts provide comprehensive, low-cost benefit packages tailored to an organization. By offering a broad range of choices, SimpleHR ensures employees receive the best benefits at the most cost-effective prices.
Simple Protection
SimpleHR helps protect your business. Staying compliant with federal and state regulations can be daunting. Human resource and risk management specialists ensure that you and your employees are protected.
While COVID-19 has presented many businesses with a number of challenges, SimpleHR has responded with critical resources and information including hosting free webinars to local chambers of commerce and launching a dedicated website where business owners can find a plethora of tools and resources via quick links.
SimpleHR is not only considered an essential business, it is vital to all businesses, essential or otherwise. For more information and for access to a list of resources and to sign up for the newsletter, please visit SimpleHR.com/Newsletter. You can also follow SimpleHR on Facebook, LinkedIn, and Twitter. SimpleHR is a licensed Florida Professional Employer Organization (PEO), license number #EL374.