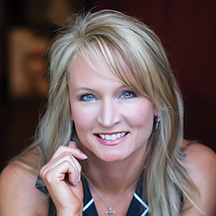 By Lisa Leath Turpin, BS. Fitness & Wellness Coach
Thankful? Being able to move is a blessing! People often take health and fitness for granted. Movement and nutrition are ESSENTIAL. I repeat this a lot, because so many miss the boat when it comes to taking care of themselves, and/or, parents allow themselves or their kids to slide past this essential part of life and wonder what happened when they look in the mirror one day, or even worse, develop a health or physical issue that could have been prevented.
Prevention shouldn't be ignored. Please just do SOMETHING, ANYTHING to include movement in your life and eat somewhat healthy. It's true our bodies are resilient. So a good nutrition and exercise rule is the 80/20 rule. Do "right" 80% of the time and the other 20%, you can relax and have some things that aren't so healthy. There are a variety of diets and doctors that utilize this rule as well, because it's realistic. You don't have to be perfect; It's okay to allow yourself some leeway and use the "everything in moderation" rule. Think natural, unprocessed and nutrient dense when aiming for your 80%—foods that are rich in color and just what God intended. And don't be tricked by processed foods, which often are more appealing to some. But manufacturers produce them faster to make money. These foods were never intended for our bodies, but because they exist and are a quick fix for our hunger sometimes, some of us have become used to them. When I relay this to my clients, I feel as though I'm taking candy from a baby sometimes. It's not to deny yourself; it's to live life to the fullest! You can view it as a habit or a trained taste adaptation. But, once you begin eating "clean," you will more than likely adapt to that taste, and, after a little time, should FEEL BETTER both mentally and physically. This opens the door for increased energy for exercise. Be thankful there is still time to take GOOD care of yourself and just do it! Even if there are limitations, there are always modifications or creative ways to get moving.
This Thanksgiving, eat some of that sweet potato casserole or cheesy green bean casserole, but aim for not overdoing it. Try to listen to your body; perhaps the third serving is not needed.
WEIGH DOWN TO CHRISTMAS: I invite you to join me in this accountability challenge. All you do is weigh yourself on or before Nov. 15 and then again Dec. 31st. The goal is no weight gain. It is not to lose weight or diet; just aim to NOT GAIN. If you indulge some, you should be fine. Take some walks, etc., to counterbalance the extra calories. Make it somewhat fun and not stressful. Together we can do this. If you want accountability, email me at BeActive850@gmail.com.
A nutritional and energizing recipe to have on hand for the holidays!

Super Simple Pumpkin Protein Smoothies With Hemp:
BLEND:
1½ cups milk of your choice
(Almond, coconut, or
regular)
1 scoop vanilla hemp protein
powder
½ frozen banana
dash of pumpkin spice
½ cup frozen pumpkin puree
*Tip for making frozen pumpkin puree. Transfer canned pumpkin into an ice cube tray or spoon the pumpkin onto a cookie sheet in tablespoon size dollops, then freeze.
(Recipe: AFAA's American Fitness Magazine for Certified Personal Trainers)