By Gail Pelto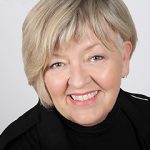 GREAT QUESTION! Yes! It's a good time for Buyers AND Sellers! Inventory is lower this year over the same time last year in our area and, thankfully, prices are stable…so far. Funny though, some investor/owners have told me, "I'm going to wait until the end of summer so I can pocket the high rent I'm getting." I understand. Heck, we all want to net as much money as possible, right? However, that concerns me and let me share why: because LOTS of Sellers wait until the end of the summer season, then the market gets flooded with inventory and the supply and demand rule can kick in – more inventory competing for fewer buyers which can cause fewer sales and maybe even a lower selling price. So, if you're thinking about selling this year, DON'T WAIT! If you go on the market now, chances are you'll be under contract by late June or July, and then it can take another 30 to 45 more days to close and guess what…IT WILL BE THE END OF THE HIGH RENT SEASON! It's prime time for primary property sellers too, especially if buyers have school age children.
Are you a buyer? Time to speak with your lender because rates are trending higher again and you should consider locking in your rate NOW. If you're looking to buy, buy while you can afford today what you might not be able to afford tomorrow!
I hope this information makes sense and is helpful. My mission, as a professional real estate agent, is to help you achieve your real estate goals. So, before you make the decision to buy or sell, let's chat! Call me at 850-374-0454 or send me an email, Gail.Pelto@KW.com.
Gail Pelto is a full-time Realtor and frequent contributor to Destin Life. She is a Destin resident and an active board member with the Destin Rotary Club, the Mattie Kelly Arts Foundation, and is President of the Destin Chapter of Master Networks.