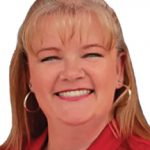 When tragedy hits, it hits hardest to those who live where the disaster happened. And that's no different with the recent hurricane that rocked the Emerald Coast. It continues to affect the day-to-day life of our local residents, as well as the operations of locally-owned businesses. While much of the country has moved on to other news, we haven't. The local home loan experts at Inlanta Mortgage, Inc. Emerald Coast Team have been working to help impacted homeowners through its renovation loan program, leveraging its decades-plus experience living in the region.
Inlanta's Regional Production Manager Balenda Hetzel and her team of lenders are actively helping families who are rebuilding their homes after the damage and destruction of Hurricane Michael, offering home renovation loans to help repair, renovate, and improve homes or investment properties.
"Our goal has always been to go through the home buying process with each of our clients, being there beside them to celebrate getting the keys to their new homes," said Hetzel. "But lately it has had a deeper meaning for us in seeing our neighbors rebuild the homes they love, or as they enter into a new home journey."
While there are many benefits of home renovation loans, its key feature is the ability to finance both the existing home and its needed renovations bundled into one loan. This means one overall process: one application, one credit check, one set of forms, etc.
"We're so happy we can help make this time a bit easier for them by helping them navigate the financing of their home rebuild, and make it as simple as possible," continued Hetzel. "Every client is family to us!"
Not only is the team helping homeowners, they've been working with local organizations to support local families by donating needed supplies. They've even rescued displaced animals to help save and shelter them within the Destin-area community, including Hetzel who is still caring for some of those "fur babies" in her home today.
"It's more than a business for us, it's our community. It's our friends. It's our families. It's our local business partners. We simply cannot imagine doing anything less," said Hetzel.
For homeowners affected by the hurricane, reach out to the Inlanta Mortgage, Inc., Emerald Coast Team at 850-499-4759 to learn how renovation loans may be able to help them rebuild their homes. The team is located at 225 Main Street in Destin, Fla. In addition to Hetzel, the office includes native panhandlers Loan Officer Bonnie Manthey and Loan Partner Rhonda Summers. Hetzel's team provides home mortgage services for Florida, Louisiana, Alabama and Georgia.