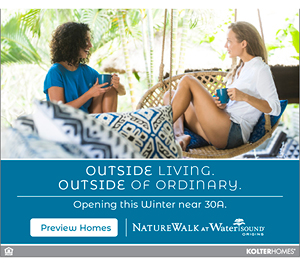 By Ron Sandstead, Flutterby Antiques
Lately, I have had a song stuck in my head. I don't know why this happens, it just does. Maybe it is the tune – or the words – but Garth Brooks' song "The River" is the one I keep hearing and singing to myself. Garth sings about dreams and compares them to a river that is constantly changing. In these crazy times, maybe we need to find our river — our dream — and follow it.
"You know a dream is like a river, ever changin' as it flows.
And a dreamer's just a vessel that must follow where it goes. I'll never reach my destination if I never try.
So I will sail my vessel 'til the river runs dry."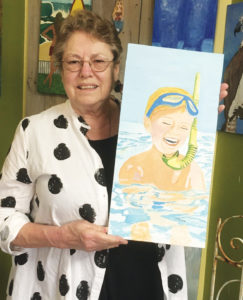 Cindy Putman is one of those artists who is following her dream. In the 25 years I have known her, she has reinvented herself several times — and is now on her way to a new life in Phoenix, Arizona. Throughout it all, my longtime friend has always been an artist.
Cindy was born and raised in Houston, Texas. She attended Brooks Institute of Photography in California and went to Auburn's School of Commercial Art. She has worked for CBS as Manager of Advertising and later owned an advertising agency with her husband Steve. Cindy has always been a dynamo of energy and creative ideas and now spends her time painting portraits of people and animals. For her, the epitome of any portrait is capturing a person's movements and emotions in a way that you know what they are thinking.
For Cindy, creating art is a form of meditation. It is how she relaxes. Cindy prefers using oils when she paints and typically works on six paintings at once. She has had many satisfied clients and her portrait of a Fort Walton Beach High School band member is hanging in the high school.
For her banner, Cindy painted a grinning boy standing in the surf with a snorkel and mask on his head. In this oil on canvas, you can tell he is loving being in the water. She titled this painting "Joyful Play" — and it is.
Kelly Pierre is from a small town in southern Louisiana and grew up in the family business of shrimping. He learned a strong work ethic from his father, grandfather and uncles
who all had shrimp boats. It was always a point of pride that the boats were works of art and often photographed by tourists. He says that even with all the hard work, there was always "lots of laughter."
Kelly and his wife Jennifer have two teenagers whom they are encouraging to find their dreams. Being a professional artist is how he has supported himself and his family for the last 25 years. He and his family moved to Destin in 2013. At first, he set up his easel in the alcove near the stairs of the Emerald Grande. He currently has a small building/studio on the Destin Harbor where he paints and displays his artwork for sale.
When Kelly was younger, he didn't know he wanted to be an artist. Although he had been sketching since a child, he didn't pick up a paintbrush until he was 19. Kelly has a unique style of painting that he credits to watching Bob Ross as a kid. He calls it "Kelly Style" which is a combination of realism of and impressionism. Whatever it is — it is special and very cool.
Kelly chose to paint a white heron for his banner artwork. The heron stands in the shallows of a swamp surrounded by an early morning mist. A rising sun glows through the fog with the shoreline and palm trees just becoming visible. The heron is the picture of calm and graceful motionless. Only the eye of the heron shows the intensity of the bird.
Both of our artists are pursuing their dreams. As Garth says in his song to all of us:
"There's bound to be rough waters, and I know I'll take some falls.
With the good Lord as my captain, I can make it through them all…
…Like a bird upon the wind, these waters are my sky…
Lord, I will sail my vessel 'til the river runs dry."
During this time of isolation, we need to have hope and remember Whose we are. We must all keep following that river of dreams.