By Rita L. Sherwood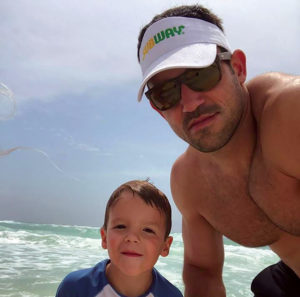 "Eat fresh." "Choose well." Welcome to Destin's three Subways, located in Miramar Beach, the Best Buy shopping plaza and Walmart. All are owned by local Army Ranger Veteran Josh Gregory who served six years in the 3rd Ranger Battalion, and originally is from Columbus, Ga. Josh, his wife Cameron, and son Carson moved to Destin in March of last year. Why did this former Culinary School graduate, Marriott Executive Banquet Chef and owner of CJ's Steakhouse decide to own Subways? As Josh explains, he was looking for something more family-oriented that provided him flexibility, so he could spend more time with his family. "I can now attend Carson's baseball and soccer games and be present." And that he does, even going as far to sponsor every single age group of each sport for Destin's own Community Center. That's a lot of Subway jerseys – more than 300 to be exact! He also sponsors Destin Little League, and even has a field named after Subway. And, community events to raise money and awareness are not far behind, as he also supports The Special Ops Warrior Foundation.
An Army veteran with more than 30 years of service to his country, a local community man who's lived here since 1995 (pre-Walmart!), and the proud owner of Destin's own Ben & Jerry's: meet Gregory Valloch. He lives by the creed from his high school, which states: "I believe the cardinal virtues of an individual are courage, honesty, temperance and wisdom. And the true measure of success is service rendered to God, to country and to mankind." It's safe to say he's checked all three boxes.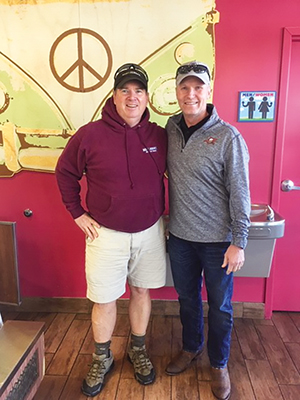 Originally from Vermont, the birthplace of the original Ben & Jerry's housed in an old converted gas station in Burlington, Gregory Valloch knew they had a fine product and decided to pursue his dream of owning a business. Despite being turned down in 1999, and then again in 2000, because they weren't really expanding their franchises, Greg decided to fill out some information online on the Ben & Jerry's website in 2014. Wait, 14 years later? Can you say perseverance? He says, "If you can focus and put your mind to something, you can accomplish it." And that's exactly what he did. What quickly ensued was an opportunity to bring the beloved ice cream to nearby Sandestin Market Shops, and Ben & Jerry's opened in May of 2016. Greg says, "You know what people say? That if you own a paper route as a kid, then you'll someday own your own business." Well, it's a far cry from the paper route he had with his sister at age 8, but here it is – his own business that brings the best ice cream right here to the local community. He feels the most important thing you can do as a local business owner is give back to the community, and he does just that. Besides being an avid supporter of the Boys & Girls Club, he also gives back to Path of Grace, and PAWS, an organization that helps train and place service dogs with veterans.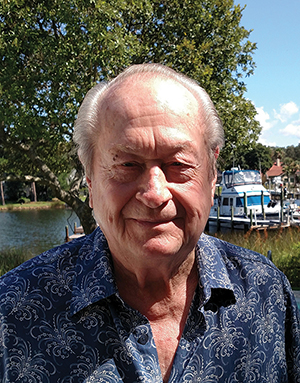 Hugh Norton, a veteran and local business owner since 1980, owns Norton Insurance. Hugh served his country as a radar surveillance Tech Sergeant during the Korean War from 1952-1956 in the Air Force, and also served in the Reserves for four more years.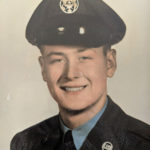 After the military, he graduated from Troy University on the GI Bill, and soon pursued a career in insurance. He obtained his law degree from Emory Law School before opening his independent agency in 1980, Norton Insurance, in Ft. Walton Beach. His second office is located in Destin at 4012 Commons Drive. Insurance certainly runs in the family, as Norton Insurance employs three generations with Hugh's daughter Karen as CFO, and grandson Daniel Jones as the Director of Sales. Their community involvement ranges from supporting the American Legion, to sponsoring soccer teams from Destin's Community Center, sponsoring the Ft. Walton Beach marching band, and even contributing to Hurricane Michael relief and cleanup efforts.
All of Destin's veteran small-business owners are an important part of our economy and local heroes. As we celebrate independence, the month of July, and everything patriotic, thank you Josh, Gregory, and Hugh for not only your service to our country, but also bringing local businesses to Destin, and for all the love and charity for our community, this special place we're fortunate to call home!
Do you know of a Veteran-owned Destin business? Email us at Publisher@MyDestinLife.com.