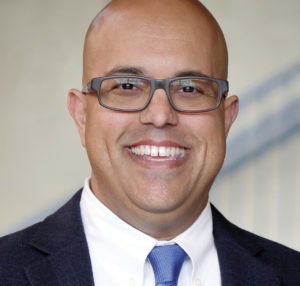 Servant leader is a term that comes up often when people talk about Shervin Rassa. As the CEO of the Boys & Girls Clubs of the Emerald Coast (BGCEC), he has dedicated his career to youth development. He joined the Boys & Girls Club Movement 18 years ago as an area director in Tampa. He went on to serve in several leadership roles in Tampa and Danville, Va. before moving to the Emerald Coast organization in 2012. Since then, Rassa has become well-known along the Emerald Coast for his passion and dedication to developing our youth into future leaders in our community. As the CEO of BGCEC, he oversees eight clubs across three counties, serving 3,200 children from has clubs from Pensacola to DeFuniak Springs.
"Shervin Rassa is an exemplary nonprofit CEO," said Heather Ruiz, former board member and senior director of marketing & leasing at Destin Commons. "Shervin challenges not only his staff and board to serve as mentors and shining examples of adults mentoring our youth, but he challenges the entire community to get active, give back and make it a priority to develop our young people."
His work stretches beyond his own organization to build relationships and create partnerships that support programs across the area. For example, club members regularly volunteer at Food for Thought, stuffing backpacks and working in the garden. After Hurricane Michael, he organized two trips for members and staff to deliver assistance to Bay County. The BGCEC was able to deliver 5,000 pounds of water, non-perishable food and toiletries to those in need, along with bikes, games and stuffed animals to children in the surrounding neighborhoods.
Rassa works just as hard to develop his staff as he does his members, fostering an environment of empowerment and cultivating growth. He has ensured that development opportunities are available to his staff by not only giving them the time to do so, but also allocating the budget. After joining BGCEC he started a tuition reimbursement program that has enabled numerous staff members to go back to college who would otherwise not have been able to afford it.
"Shervin's first concern has always been the youth who we serve, but he knows that would not be possible without dedicated and trained staff," Crystal Mayes, BGCEC administrator of financial advancement, said. "You will not find a more caring and capable boss in any organization."
When he isn't serving the BGCEC, Rassa enjoys spending time with his wife, Michele and four children. An avid golfer, he also enjoys spending time on the water and cheering on the Florida Gators!