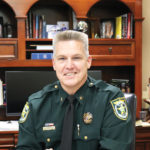 Destin is a family friendly destination, but as a tourist hot spot, there is always concern about the potential for someone out for a good time to imbibe, then drive. That decision potentially endangers every person on our roadways, including bicyclists and pedestrians.
However a new DUI Unified Task Force has now been formed that combines the efforts of 11 different agencies to work together to reduce impaired driving crashes. It's comprised of state, county, municipal, and military law enforcement agencies and is the first cooperative law enforcement effort of its kind in our region.
The Okaloosa County Sheriff's Office is proud to be a member, along with the police departments of Fort Walton Beach, Crestview, Niceville, Valparaiso, Shalimar, the Florida Highway Patrol, Florida Fish and Wildlife Commission, Northwest Florida State College Police Department, Eglin 96th Security Forces Squadron, and Hurlburt Field 1st Special Operations Security Forces Squadron.
"The problem is bigger than any one municipality or agency and it will take a combined effort from all agencies working together to make a positive difference," said OCSO Captain Mark Raiche.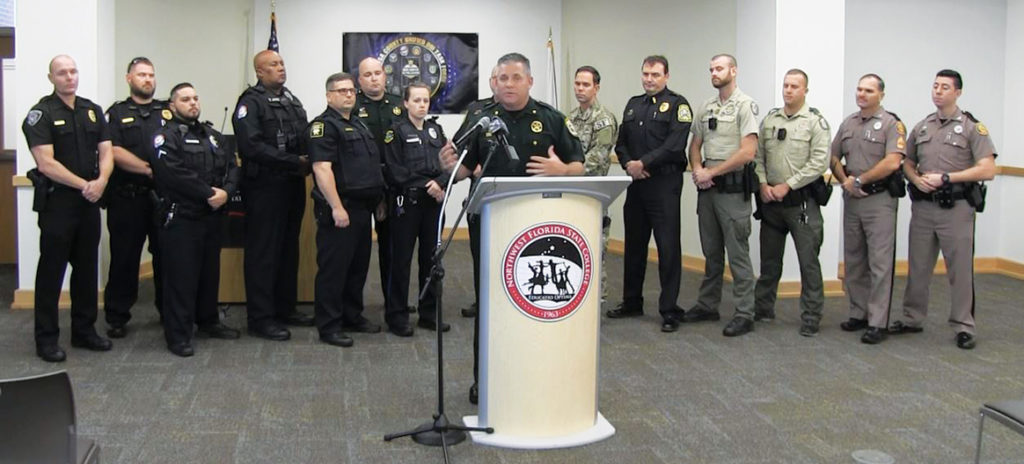 The members are using educational efforts as well as high visibility impaired driving enforcement to try to get the message across that drunk/impaired driving is a public safety threat with a zero tolerance law enforcement approach.
Why is this issue so critical? Consider this: in 2018 in the U.S. alone, more than 10,500 people died in drunk driving crashes. That's equal to approximately 20 jumbo jets crashing with no survivors!
In the past two years, Okaloosa County has had more than 100 crashes related to impaired driving and 10 fatalities. Okaloosa County is 8th out of 16 counties of our population size in Florida for impaired driving accidents, and Destin is 21st out of 118 similar size cities in the state for impaired driving crashes.
Members of the Okaloosa Unified DUI Task Force want to change those numbers. Part of the strategy is also choosing key dates with historically high likelihoods for impaired driving and crashes to step up enforcement – ranging from New Year's Eve and Super Bowl Sunday to St. Patrick's Day and Memorial Day weekend.
In our first kick-off, which was the National Highway Transportation Safety Administration's Impaired Driving Campaign that started December 14th, the saturation patrols led to the arrests of four individuals for DUI. The campaign also led to the apprehension of two fugitives and 38 speeding citations.
That's a good start to an ongoing mission. We're asking the public to assist in our efforts by calling in suspected impaired drivers. With the simultaneous patrol of individual jurisdictions by these eleven agencies, and the public's help, we can ensure there will be no place where impaired driving is tolerated in our county. Success will mean an enhanced level of safety and quality of life for every person on our roadways.
To stay up to date on the new Task Force's educational messaging and impaired driving campaigns, you can follow it on Facebook at "Okaloosa County Unified DUI Task Force." Twitter and Instagram accounts are in the works as well.
Stay safe out there!