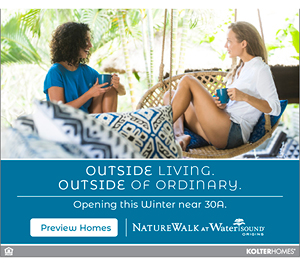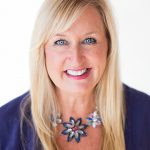 Can you believe it's already our 2nd anniversary? Thank you to our avid readers and the community who have embraced this thriving publication as your own. We join several of our partners and friends who are also celebrating milestone anniversaries at this time: Beverly Hills Day Spa—15 years; Emerald Coast Children's Advocacy Center-20 years; ECCO Motors-15 years; and Mattie Kelly Arts Foundation-25 years!
Destin Life thanks you for being a part of the Destin Life family, entrusting us to promote you and tell your stories. As we move into our 3rd year, we'll continue to offer you a platform—a community voice—and represent Destin's niche and partners with an opportunity to effectively promote in an affordable way, combining the best of both worlds—marketing and advertising with direct mail plus affordable rates. Our informative and fun website, MyDestinLife.com, will continue to offer additional value: marketing and advertising promotion with our online version of Destin Life, blog posts of feature articles and archived issues, Instagram and Facebook posts, e-newsletter distribution, sponsorships and rich editorial. And we'll continue to direct mail and distribute 12,000 copies of Destin Life to households and businesses in Destin.
If we've learned anything the past two years, it's that stories involving our communities' overcomers or generous locals, businesses and organizations working together that endure in readers' minds—all help to foster a connection to and within our dynamic community.
If you'd like to promote your business, contact me at Publisher@MyDestinLife.com or 850-660-1444. Visit www.MyDestinLife.com for stories and coupons from the current issue or download the archived issues from the past year. Connect with us: Facebook/DestinLife or Instagram @MyDestinLife.